IT'S TIME TO GET SERIOUS ABOUT GROWING YOUR LAW FIRM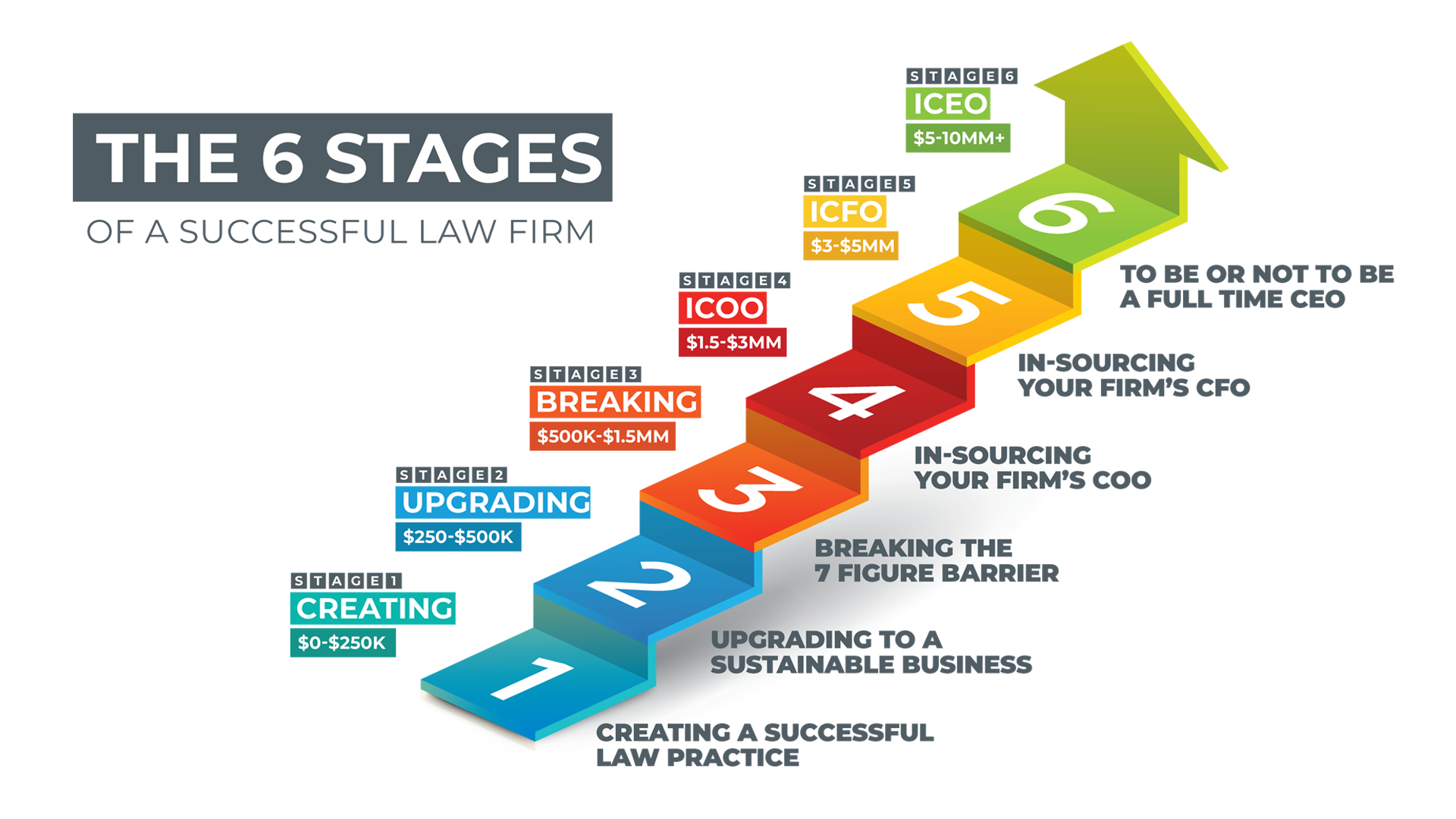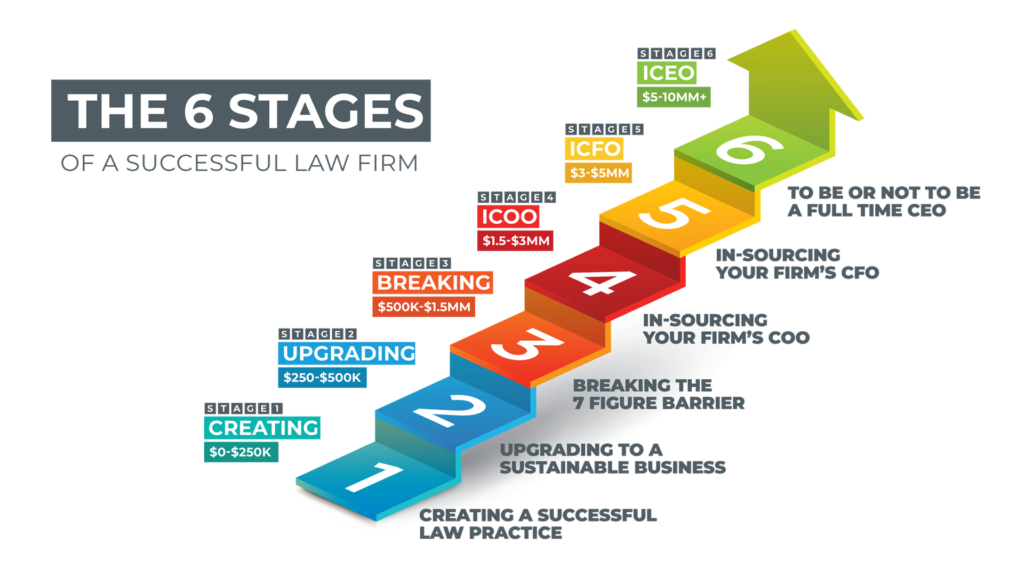 If you are ready to stop using your law firm as an excuse for why you're not living the life you want to live and get serious about growing your firm, then you are in the right place.
Our Members will tell you we're famous for…
DOUBLING THE REVENUES of small law firms,
Increasing profit margins,
Helping lawyers take control over their time and build a business that makes a big positive impact on the world
All of this and more really is possible for you.  And all in only about 18 months.  It's simple.  But we're not saying this is going to be easy.  There is no magic pill.
However, you don't need to buy or learn any fancy-schmancy new technology.  How To MANAGE A Small Law Firm has already helped thousands of solo and small law firms produce exactly these results, no matter how dysfunctional those firms may have been to start, what area of law they practice in, or what part of the country they are located.
Whenever you are ready, click on the red box at the bottom of any page on this website.  You'll be able to access our calendar to schedule a complimentary Discovery Call to discuss how we may be able to help you enjoy more control, find more clarity, and take home more profits from your law firm.  In the meantime …

It doesn't matter which area of law you practice in.  It doesn't matter if your firm is in a small town or a big city.  It doesn't matter if you're tall or short, left-handed or right-handed or even if you've never built a highly-successful law firm before.
If you're ready to leave all of your excuses behind, roll up your sleeves, learn & implement, implement, implement, then this can become your new reality too. Most lawyers who have never learned about the business of how to manage a small law firm have no idea that this is even possible let alone how to do it, step by step.
When you click the graphic above and explore the information that follows. You'll understand how we're able to help our Members transform their law firms into thriving businesses and everything will make perfect sense to you.  You'll understand exactly how we produce the amazing results that we do and you'll wonder why any lawyer would ever choose to run a small law firm any other way.
YOU'RE NOT ALL ALONE ANYMORE
We understand the challenges you face.  If the message resonates with you, then you'll want to dig deeper; take advantage of some special resources designed to address the most common challenges that are unique to each stage of growth for a small law firm. All with our compliments.
All of this really is possible.  Even better, if your law firm qualifies, you don't have to do this alone anymore.  And the best news of all, if we choose to do business together, you will join the most amazing, most generous, and most supportive group of entrepreneurial lawyers who are growing the most kick-ass and amazing law firms, as your new peer group.
If you become a Member of How To MANAGE A Small Law Firm (we know, you haven't even done your due diligence yet, but "if" …) then our Professional Services Team and your fellow Members will help you find clarity.
You'll discover a better way. You'll enjoy more confidence as a business owner. Our proven systems will simplify the whole process for you.
Our team and your fellow Members will hold you accountable, pick you up when you fall on your face, celebrate your successes, kick your ass when you need it, and since they don't work for you, or need your approval, they will call you out on your bullshit, just as they will expect you to do the same for them. And with our proprietary Dashboard, you'll be abe to measure the results and anticipate curves in the road ahead.
With some help from our Team, the support of your fellow Members, and by implementing our proven-to-work systems you can change the way you run your law firm…and that will make all the difference.

If you are content to grow your firm at only 5% per year (the industry average); if you are satisfied to work long hours with no end in sight (the way most lawyers live their lives); and if you are willing to keep making excuses, making apologies to your family, and setting yourself up for future regrets, then this is NOT the place for you.
We know, this is not the sort of touchy-feely, don't risk offending anyone by telling them the truth, politically correct B.S. you're probably used to if you've spent too many hours sitting around commiserating with broke, unhappy, stressed-out, excuse makers.
THIS IS THE PLACE WHERE INSPIRED, ENTREPRENEURIAL-MINDED LAW FIRM OWNERS FIND KNOWLEDGE, SUPPORT, ACCOUNTABILITY, AND PRACTICAL BUSINESS SOLUTIONS TO GROW THEIR LAW FIRMS INTO SUSTAINABLE LAW FIRM BUSINESSES THAT SERVE THEIR LIVES.
How To MANAGE a Small Law Firm is a special place.  But we know it's not for everyone.
On the other hand, if you're starting o get the sense that this might be just what you've been looking for… That is, you're an ambitious, relentless, committed and a determined entrepreneur, and you happen to also own a law firm…then you could be just who our Members are looking for to welcome into "the bubble" as a fellow take no prisoners, kick ass small law firm owner.   As you might have already figured out, you're a rare breed and there aren't a lot of people who can share this kind of a dream with you.  Maybe fewer still who know from personal experience that there is only one good reason why you shouldn't be turning it into reality: You haven't made the decision yet.
Now, take the first step toward building a law firm that allows you to reach your full potential.  Click on the graphic below on the step that most closely matches your firm's income level right now and you'll find validation that we get what you're facing and direction to blow past that income level at breakneck speed.
CLICK BELOW ON THE STAGE THAT MOST CLOSELY MATCHES YOUR FIRM'S INCOME LEVEL RIGHT NOW.