OUR COMMUNITY OF HAPPY ENTREPRENEURIAL LAWYERS IS REDEFINING THE LEGAL INDUSTRY WITH A COLLABORATIVE APPROACH TO GROWTH AND FREEDOM.
Once a quarter we come together to learn, train and celebrate our successes.  Our members become each other's referral partners, support systems and life-long friends.
They cherish "The bubble," the name they affectionately gave to their mastermind community of fellow happy lawyers.
That's not a typo.
Our law firm owners are happy.
They are wealthy.
They are FREE.
Your business won't grow until you do. Our members know that. It's why they set aside time once a quarter to come together and train, support, collaborate, break through and GROW.
And one of the first things they get when they join HTM is a copy of our Manifesto, because it is the document they will refer back to again and again to remind themselves that they are DIFFERENT. That they are winners.
Request your free copy of the Manifesto right here.  It is part of your welcome packet and if it resonates, we are willing to bet that you belong here.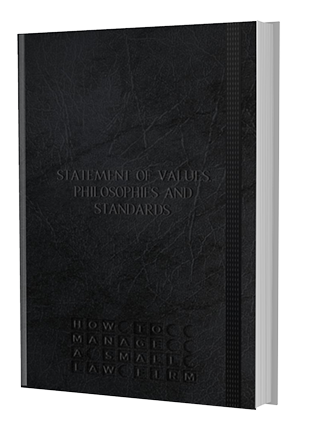 The Manifesto:
Statement of Values
The HTM Manifesto is a bound booklet explaining the values and principles that have been responsible for millions of dollars in growth for thousands of law firm owners all over the country. It is the sacred text that acts as the foundation of the very "bubble" that will help YOU manifest your goals and change your life.

Take this quick assessment to learn what stage of growth your firm is in & download a free report that will provide strategies to get you to the next stage in 12-18 months or less!
Ready to fast track your law firm's growth?
Schedule your complimentary appointment now and find out which of our programs is right for you!
Schedule an Appointment