If you're reading this, you're reaching pro status.
Because if you're here, you made a decision 4 weeks ago to take a stand for your own freedom. You showed up, you spoke up.
You started to map out the plan that would lead to consistent, predictable growth.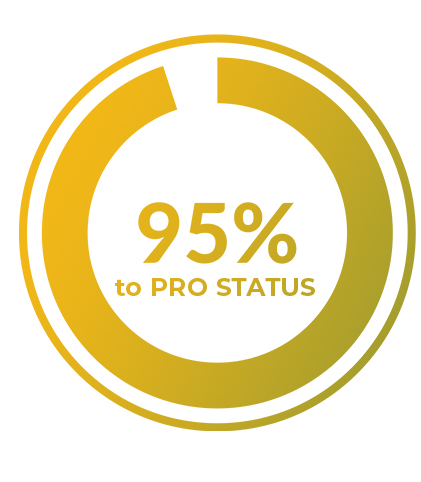 NOW DON'T STOP BEFORE THE FINISH LINE!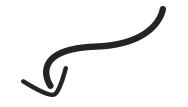 As a result of your time in Bootcamp, you now have invaluable resources that can make the difference between your best year yet – yes, even with the crisis going on – or your worst year yet.
The plan you've been working on is completely irrelevant without implementation.
But we are realistic enough to know that implementation is hard, especially when it needs to be done in tandem with keeping your firm thriving and profitable during a pandemic.
We can help you with that.
Don't waste any time – HERE'S WHAT TO DO NEXT
**This is a complimentary call and is included in your Bootcamp Tuition.
Like we helped Brett, Michael, Holly and hundreds of other small law firm owners just like you.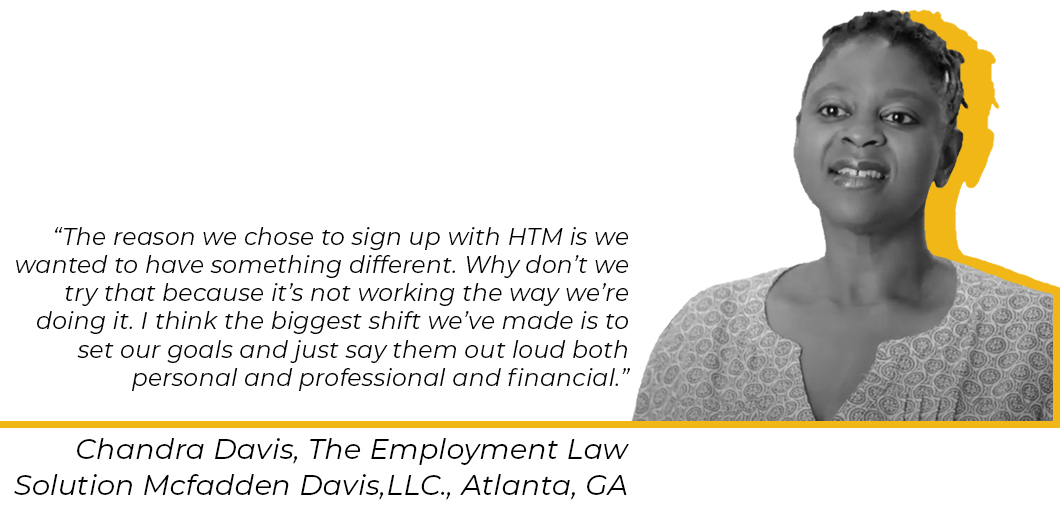 "Small deeds done are better than great deeds planned."
– Peter Marshall

It's imperative that you take the momentum you began to build in the Bootcamp and create a fool-proof implementation plan that you can begin immediately.
You've got to take charge of your own narrative, take action on your own plan and take a stand for what you really want.
The good news is, this is what we do.
We take your plan and show you how you can systematize it into reality.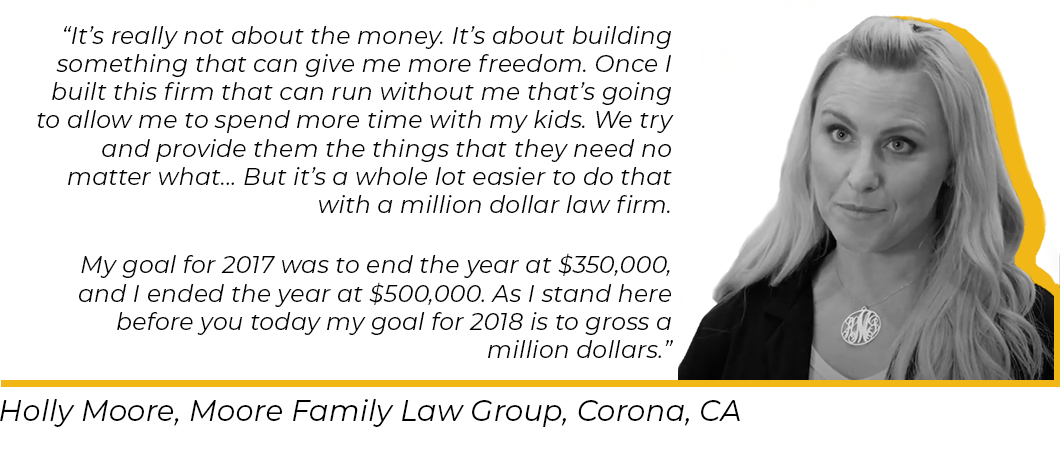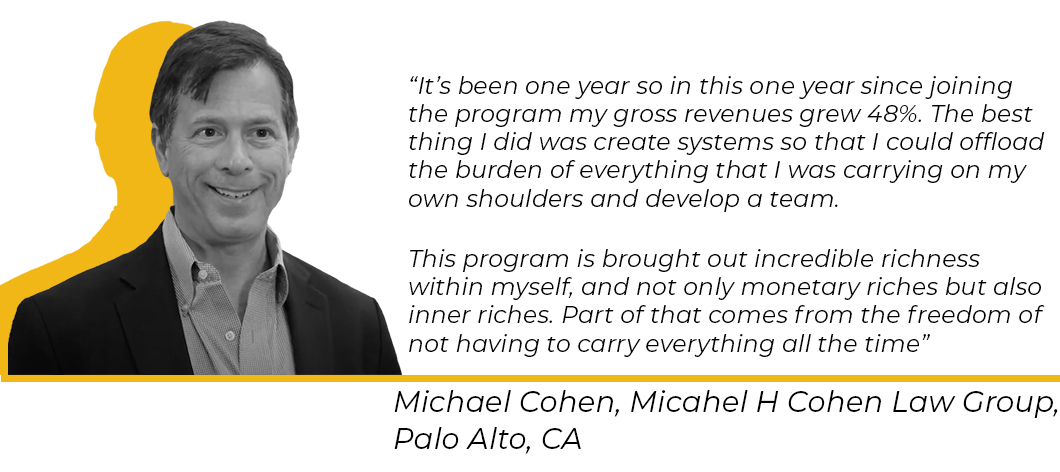 The reality is the pandemic is temporary. The pandemic will pass.
Your vision for your firm, your goals for your life and your desire for comfort and freedom will not.
So build the plan that gives you what you want regardless of what is happening TODAY.
Because when the pandemic ends in the near future, you can be right where you are, or…
You can be 50% higher in revenue…
with systems that run the firm without you…
and the freedom to take time off whenever you want to…
and maybe even a smaller waistline. (It happens. See it here.)
Remember, this session is part of your Bootcamp.