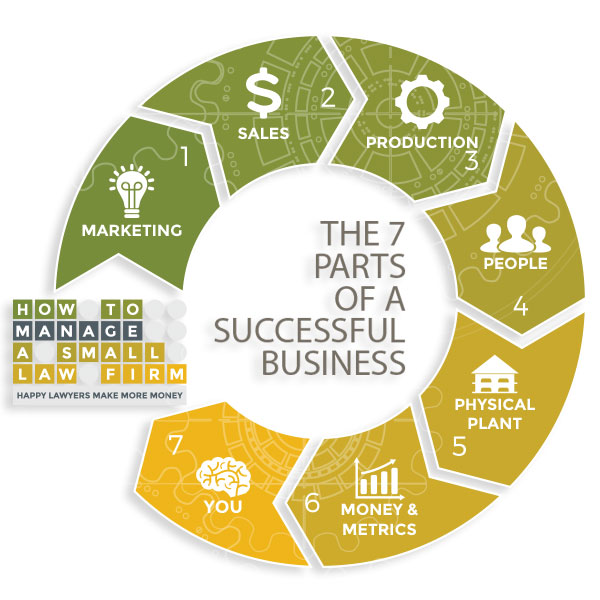 This series was meant to share the strategies every solo lawyer MUST know in order to take 30 days off with emergency access only from their firm. A common set of questions were mostly related to sales, and were coming from lawyers with firms in all stages of growth – both small firms and larger firms struggle with creating a sales process that converts the right clients efficiently and PROFITABLY… And most importantly, without the owner.
—-> The most important part of the 7 Parts of a Successful Law Firm is Sales, in order for you to be able to truly have freedom from your law firm. 
If you don't have a sales system that's working for you day-in-and-day-out, you'll never be able to have a firm that runs without you and generates money while you're away. Start building a sales process that you document and can explain in plain English to someone else that can convert prospects for you while you're away.
And, if you get stuck or have questions along the way leave a question below for RJON to answer. If this is a topic you want to learn more about in a special bonus session, also leave us a note and let us know.
HAVE QUESTIONS ABOUT HOW TO CREATE A SALES PROCESS THAT CONSISTENTLY AND EFFICIENTLY CONVERTS CLIENTS?
(Or something else)