FREE LIVE ONLINE PRESENTATION
WHAT YOU NEED TO DO NOW TO FINISH 2020 STRONG AND POSITION YOURSELF TO DOMINATE IN 2021!
Tuesday, Sep 8th, 2020 at 3:00 – 4:30 PM ET
2020 changed the landscape for law firm owners. But contrary to what the fear-driven media tactics are telling you, it did NOT make it worse.
Many of our members reported their highest revenue months EVER during the pandemic because while their competition was taking their foot off the gas, our members forged ahead.
The kept their eyes on the prize.
And their focus on the goals they set out to achieve.
They were not deterred by a pivot to a virtual model. Or by a change in buyer behavior. And you shouldn't be either.
F THE NEW NORMAL IS THE BATTLE CRY FOR ANY SMALL LAW FIRM OWNER WHO REFUSES TO BE A VICTIM OF TEMPORARY CIRCUMSTANCES.
If you valued freedom before the pandemic…
If you had big revenue goals before the pandemic…
If you had lifestyle upgrades you wanted to make before the pandemic…
It's time to take control of your personal economy and recession-proof your firm!
What you'll discover on this free webinar:
The 3 best growth strategies to start using RIGHT NOW while everyone else is just waiting for the year to be over
The profit-generating activities you need to put resources towards and the profit-draining activities you need to STOP.
How to implement KPI's (Key Performance Indicators) so that your entire staff becomes more focused, efficient and committed to your goals
The financial controls you need to put in place so that you know the most important set of numbers that give you the clearest picture of your projected revenue (It's SO easy, and most people ignore this completely).
The #1 factor that will determine the success or failure of your firm between now and the close of 2021 and how to get AHEAD of it!
REGISTER FOR FREE NOW! Presented by Erika Ferenczi, Director of Programs for How To Manage A Small Law Firm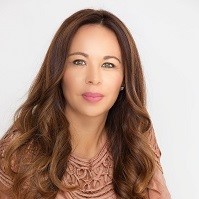 Erika is a tested business leader with two decades of sales, marketing, and finance experience, as well as over a decade of coaching experience, working both for corporate organizations and in the entrepreneurial world.
She has been in charge of leading teams in sales and marketing departments for a number of 7 and 8 figure companies, including acting as direct supervisor for the entire marketing and sales operation of a $60M product.
She has worked in finance, pharmaceuticals, and telecommunications amongst others, always leading teams and being ultimately responsible for marketing and sales.
She is also a Master Professional Coach and has helped hundreds of our members completely transform their firms and their lives.