WATCH THE LAW FIRM MARKETING VIDEO TRAINING, AND DOWNLOAD THE LAW FIRM MARKETING FUNNEL BLUEPRINT.
Hundreds of small law firm owners are using this simple marketing funnel to automate their lead generation and attract clients who CONVERT!
Law Firm Owners are working too many hours for not enough money because they are making these 4 crucial mistakes!
They don't offer value first
They aren't tuned into their ideal client and wasting money marketing to the wrong people
They aren't using a system that is automated and predictable and measurable
They aren't offering a call to action.
Follow the example in this marketing blueprint workbook and video and keep your pipeline filled with QUALIFIED leads.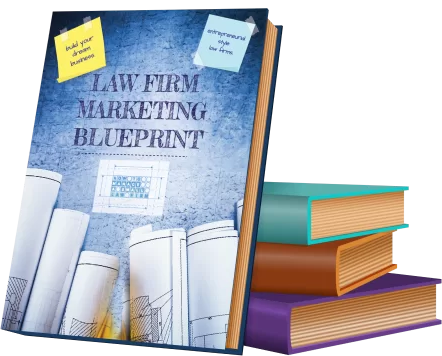 YES! SEND ME THE MARKETING BLUEPRINT VIDEO AND WORKBOOK!
GROWING LAW FIRMS IS OUR BUSINESS
HOW HAVE WE HELPED SMALL LAW FIRM OWNERS GROW THEIR BUSINESSES?
"When we first joined, I think the biggest myth was, 'we're different, we practice immigration law what they're teaching us really doesn't apply to us. Maybe for other types of law.' That was the biggest one, and at the end of the day we found out that know what we're learning is how to create a successful business."
-Alfredo Lozano, The Lozano Law Firm, San Antonio, TX
"It's really not about the money. It's about building something that can give me more freedom. Once I built this firm that can run without me that's going to allow me to spend more time with my kids. We try and provide them the things that they need no matter what… But it's a whole lot easier to do that with a million dollar law firm.
My goal for 2017 was to end the year at $350,000, and I ended the year at $500,000. As I stand here before you today my goal for 2018 is to gross a million dollars."
-Holly Moore, Moore Family Law Group, Corona, CA
"It gives me goosebumps thinking about it. You laid out how to grow a million dollar a firm on paper… This was October 2014 and October of 2017 is exactly when we hit it.
We're just going to keep doing it and I don't lose sleep anymore, my stress level has plummeted, I've finally become very relaxed and I feel great about where the firm is headed and comfortable that whatever happens, we can handle." 
-Brett Trembly, Trembly Law Firm, Miami, FL