Warning: These 5 Marketing Mistakes Will Destroy Your Law Firm And By The Time You Realize This It Will Be Too Late…
Register for one of the 3 workshops hosted by RJon Robins & Michael Carroll to learn how to
market to convert A-Clients & turn away the WRONG clients
RJon & Mike both have a passion for helping solo and small law firm owners (like you) grow their businesses. 
How To Manage A Small Law Firm, founded by RJon Robins, assists lawyers with the BUSINESS of running a law firm… That's everything from hiring, operational procedures, marketing, financial controls, etc.
Insuring Lawyer, founded by Michael Carroll also helps lawyers with one of the most important parts of their law firm's business, by providing them with the best insurance products on the market to protect their firms.
Together, HTM & Insuring Lawyer have put together a one-of-a-kind insurance malpractice product ONLY for Members of How To Manage A Small Law Firm. One of the benefits of being under this policy is a COMPLIMENTARY workshop with RJon and Mike all about Marketing.
(Scroll to the bottom of the Q&A section on this page to discover some of the benefits of Insuring Lawyer's exclusive malpractice policy, that are

unmatched industry-wide

.) 
Why are RJon & Mike hosting a free workshop? Well, it's well-known that one of the biggest reasons lawyers like you get sued by clients – and sometimes even by prospects who didn't hire their firm – is because of the types of marketing practices their firm is conducting.
Because remember… Your firm's marketing should actually be doing 2 jobs.
Attracting & converting A-Clients that your firm can help efficiently and profitably.

Turning the WRONG clients off, and helping them understand your firm is not for them.
… And those clients that your marketing failed to turn off are the ones who were either F-clients or just not for your firm to help. Those are the people that are most likely to sue you for malpractice.
RSVP for one of the workshops below that RJon and Mike will be hosting if your firm is currently under Insuring Lawyer & HTM's Malpractice Insurance Policy.
If your firm is NOT currently covered by Insuring Lawyer's exclusive malpractice policy, email stephanieg@howtomanage.com and find out how you can become eligible to attend one of these workshops.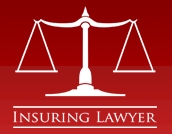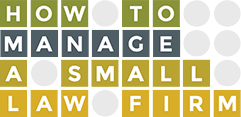 What you will learn when you attend the workshop is how exactly to get your law firm's marketing to do both jobs of ATTRACTING the right clients & REPELLING the wrong ones.
We'll be sharing some of the most effective marketing strategies your law firm should be doing, including:
Direct Mail advertising that has a positive ROI
Online Marketing that will actually monetize your leads
Effective Landing pages that convert and don't cost much money or time to make.
Copy that makes your prospects want to buy 
A Glide path that converts before your sales appointment
How your referral system can become your #1 lead source without costing you any more money
… PLUS the personal lessons RJon and Mike will bring to this workshop from their own businesses and the "Hard-Knocks School of Life" that they have both attended on the road to building their own multi-million dollar business.
RSVP above if you are eligible to attend the workshop.