A few weeks ago Michael Chasin the CEO of Lexicata came to Miami and went out to dinner with RJon & Ale. On the way, Michael said that he and his team wish ALL their subscribers were as "on the ball" as How To Manage a Small Law Firm Members. He "admitted" that part of the reason he flew across the country for this meeting was to figure out how to get more Lexicata subscribers to be more like all of you!
Well one thing lead to another and Michael & RJon ended up deciding to team-up for a pretty cool project that's designed to benefit YOU and all of Lexicata's other subscribers. But it's going to benefit YOU the most!
Here's How This Is Going To Work:
You're going to schedule a 90 minute appointment with Angelika Milonas from the How To MANAGE a Small Law Firm Team. During this appointment you're going to get onto a Go To Meeting that Angelika will have all set up for you.  And you're going to log-into your Lexicata account and demonstrate how you and your team use it on a daily-basis, how it has made your life easier, your firm more profitable and your life better.
As soon as you schedule your appointment, Angelika will send you some optional speaking points including some of the features and benefits you may want to highlight if you think that's the best way to demonstrate how you REALLY use Lexicata in REAL LIFE.
And yes, Angelika will ask you questions along the way to keep you on track
Angelika is going to be recording the whole thing using ScreenFlow or something like that. So be sure and BEGIN your presentation on your own website, take viewers on a 30 second tour of your firm's "About Us" section, etc. and be sure and say your magic statement so you can maybe get some referrals out of this too!
Angelika will edit the presentation to make you look & sound good. So don't worry if you have to cough or repeat something. And she'll send it to you for your final approval so you can be sure you really do look good, before we hand it over to Lexicata to use in their marketing & new subscriber training. Yes, by doing this you are giving Lexicata REVOKABLE permission to use the recording for their marketing & training purposes. You can revoke that permission whenever you want or need to (like if you ever stop using Lexicata).
As soon as you approve the final edit you will receive a ticket that entitles you and a guest (hopefully someone from your firm) to attend a live 3 day workshop probably in California.  At that workshop, RJon, Michael and probably some members from each of the respective How To MANAGE & Lexicata teams will invest three full days helping you tweak, discover and build-out your Lexicata account to the MAX!
Yes, Michael will probably bring some of the programmers so you can thank them or kick their ass for your favorite features or any bugs.
Yes, you will be able to lobby the CEO & the programmers to build YOUR BEST IDEAS into the software.
And Yes, you will bring your laptop, you will be logged into your account and you will be making things happen live, at the workshop! You will even be shooting and we'll help you edit some videos too. You'll get copy writing help, flowchart help, video-coaching and a bunch of other cool stuff we can't even tell you all about because it would get you too excited!  And we want you excited, but not TOO excited for your demo/tour!
WHEN'S THE BONUS WORKSHOP GOING TO BE?
The exact city & date has not yet been decided. You will have AT LEAST 2 months advance notice. It will probably be in California.
Well, first of all let's be clear about one thing. RJon probably wouldn't do this at all for a "fee". So in that sense it's sort of "priceless". So why is he doing this? The answer is because Michael & RJon are hatching some pretty cool plans together that may end up taking the whole legal industry by storm. Or not. We'll see. But RJon is doing this for Michael MOSTLY because it's going to help YOU our beloved Members. And YOUR success = OUR success. So you get to come and participate in the whole 3 day workshop FOR FREE!
IS THERE A LIMIT TO HOW MANY MEMBERS WILL GET THIS OPPORTUNITY?
Yes. Probably about a dozen. Definitely less than 20.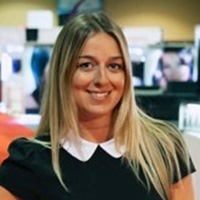 Hi, this is Angelika! You may know me as one of the sales people on the frontline of the bubble. But when this project came-up I got so pumped that we would be working with a cutting-edge software company like Lexicata, I wanted to get involved.
So I pushed my way to the front of the line, and claimed this project as my own!
You Have My Commitment that I will do everything I can to make this as smooth and as enjoyable of an experience for you as I possibly can. I'll handle all the technology related to the GoToMeeting and recording it. And I'll make sure you and your firm come-off looking good!
When you schedule our 90 minute GoToMeeting appointment together, I'll send you a confirmation email and I'll also explain three more things that may interest you:
What's in my background that got me so excited about this project that I practically muscled someone-else out of this opportunity!
Why I think Lexicata is so cool.
How RJon recruited me out of another job by following EXACTLY the same steps I've seen him teach all of you at the Live Quarterly Meetings.
SCHEDULE AN APPOINTMENT WITH ANGELIKA BELOW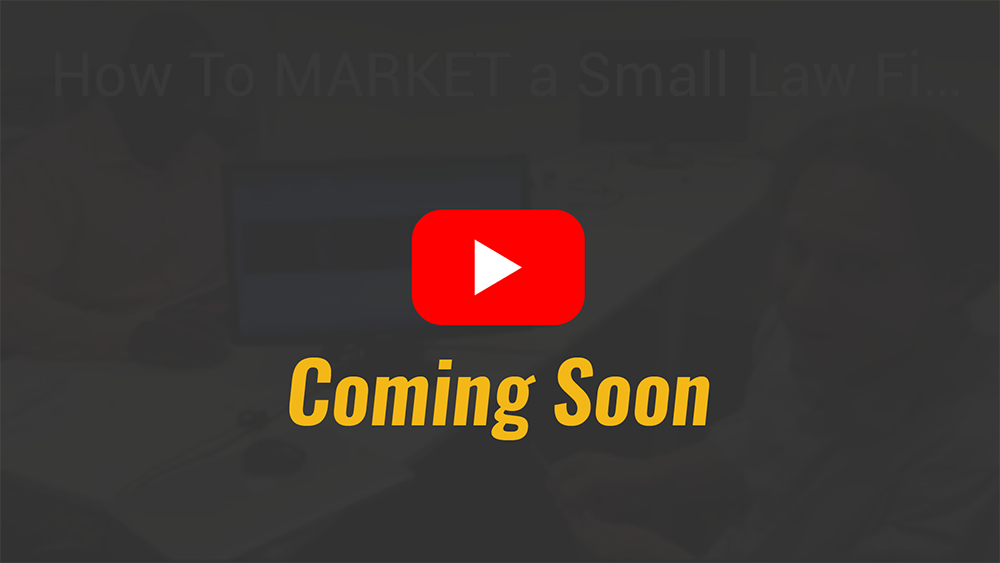 You WANT to attend this live workshop to maximize your firm's use of Lexicata. You NEED to attend this live workshop to maximize your firm's use of Lexicata. The only way you're going to GET INTO this live workshop to maximize your firm's use of Lexicata is by getting onto Angelika's schedule and take her on a tour of how your firm uses Lexicata.
RJON ROBINS – CEO & Founder of How to MANAGE a Small Law Firm
At this workshop you and one member of your team will learn how to use Lexicata to its full potential. You won't only "learn how" you will have your laptop in front of you and you will be making changes to your account right there at the workshop! You will ALSO be learning how to align your overall marketing with your Lexicata account, map it all out and really polish up your account so everthing just "flows". We will help you reinvent your client on boarding experience with your firm and make sure you start off on the right foot with each prospective new client who interacts with your firm!
SCHEDULE AN APPOINTMENT WITH ANGELIKA BELOW