So What If You're A Great Lawyer?  You're  just like every other "civilian" with a lot of free time on your hands, and loads of unfulfilled potential, until a client comes-along and retains your law firm.
Like it or not, "Sales" is an inescapable part of every successful law firm.  It's also the part of building a highly successful law firm that trips-up most struggling lawyers.
Because chances are no-one ever showed you a very simple & the MOST ethical way to comfortably & professionally convert prospective new clients into actual paying clients.
So What If You Have The POTENTIAL To DO Great Work For Clients?   If you don't learn how to sell legal services, then your potential will remain unrealized and your full-potential unfulfilled.   Because unlike the fairy tales they may have told you back in law school nothing happens until someone actually signs on the line which is dotted and engages you law firm to help them.
The owners of the most successful law firms know this.  And that is why they are always on the lookout for opportunities to hone this critical skillset.
But, what if there was (there really is) a highly-ethical and utterly professional way to have a very simple conversation that reliably converts the right kinds of potential new clients into paying clients; and keeps the crazy people away.
This could make a big difference in the lives of many solo & small law firm owners. Maybe it could make a big difference in your life too.
Join us April 12th, 2018 at 3 pm ET / 12 pm PT for a very special webinar presentation entitled: "How To Professionally, Ethically & Profitably Sell Legal Services"
Unlike the last ten CLE's you probably attended, this investment of your time will help  you begin making more money, and right away!
RSVP for the webinar by filling out the form below
BUILDING YOUR FIRM'S KPI'S
May 31st, 2018
3pm ET / 12pm PT
ABOUT YOUR HOST: ALEJANDRA LEIBOVICH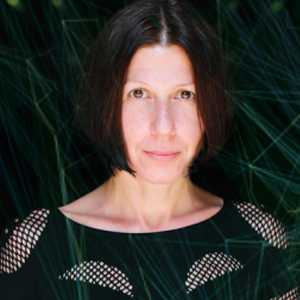 Alejandra is the Co-Founder of How to Manage a Small Law Firm.  She functions as the Chief Operations Officer & Chief Innovation Officer creating all the proprietary software used to run How To MANAGE A Small Law Firm and the proprietary Law Firm Management software HTM provides to its members.
She stepped into the role on a temporary basis in 2011 when our then-administrator had a family emergency. Previously, Ale (pronounced "Ally") was Senior Art Director for VH1, Nickelodeon, and LOGO Latin America where she launched those channels in 19 countries, gaining 18 million new viewers, and moved Nickelodeon Latin America from 4th place to 1st place in ratings. As administrator Ale is involved in all client relations matters and administrative operations. Ale lives in Miami, FL with RJon and likes going for walks with Mr Peanut, swimming, cats and dogs., peacocks and wild iguanas in their yard.
ON THE WEBINAR YOU'LL LEARN:
Q: HOW IS IT POSSIBLE THAT SOMEONE THAT ISN'T AN ATTORNEY CAN BE MY SALESPERSON? I'M SELLING LEGAL SERVICES AFTER ALL.
A:The chef at a restaurant isn't usually the person taking orders and serving food. Similarly, the person who is selling the services of your law firm does not have to be an attorney.  We have scoured the Bar Rules of most States and we cannot find one single sentence that says you have to be a lawyer to sell legal services.  Can you?
Do they need to have a very good understanding of your law firm and the services it offers? Of course.
Do they need to understand the needs of your clients and how your firm may be able to help them? Absolutely.
Do they need to be trained on the Rules of Professional Conduct to avoid inadvertently providing legal advice, and are there practical ways to safeguard your firm just in case a mistake is made in this regard? Definitely, yes they do!
Do they need to have gone to law school to be able to bore your potential new clients with a bunch of technical information to impress upon them how much they know about the law? No they don't.  For the love of all that is sacred, please stop trying to impress your clients into hiring your firm by boring them to death with your credentials and then forcing them to take a tour of the sausage factory with you!  Seriously, if they wanted to know they in's & out's of the law they'd have gone to law school.
A big reason why lawyers sometimes struggle with selling legal services is because they think clients care about every little thing that they'll be doing in a case.   That's like your server going into excruciating detail about where the bacon came from.  You just don't want to know, do you?    We know most lawyers don't intend to use their meetings with prospective new clients to try and show-off how great they are (ok, well maybe some do and it isn't their intention to try and bore their prospective new clients to death with TMI (too much information) about the inner workings of the law.  We know most struggling lawyers care a lot about their clients.   But guess what?  So do the owners of some of the most successful law firms, too.  The only difference in many instances is that the struggling lawyers don't have a game plan when meeting with potential new clients and the lawyers who own the most successful law firms, do.
Get on this webinar.  Get a game plan.
Q: MY SALES PROCESS IS WORKING REALLY WELL. I DON'T KNOW IF I SHOULD ATTEND THIS WEBINAR?
A: That is GREAT if you have a sales process that is working well. Hopefully, it is fulfilling your personal, professional, and financial goals so that your law firm is everything you want it to be.   And if this is true, you probably aren't asking this question because you probably built a successful law firm by taking advantage of every opportunity to learn and grow.  But, if you think there's still some room to improve then definitely join the webinar. The strategies we'll be talking about have generated many, many, many millions of dollars of business for our Members who are all solo & small law firm owners.  And most of these strategies don't take much to implement into your existing process. Plus, if your sales process is working well but you're still the one doing all the selling – this could be a game-changer for you. Training your staff to sell for you will free you to be able to do more things and help your firm reach new heights.
Q: HOW LONG WILL THIS PRESENTATION LAST, AND WILL IT BE RECORDED?
A:  This webinar is scheduled for 90 minutes and will be recorded and sent to you. Plus, at the end of the webinar we'll be offering some bonus materials you won't want to miss.
Q: I LOVE SELLING THE SERVICES MY LAW FIRM PROVIDES TO MY CLIENTS. WHY WOULD I WANT SOMEONE ELSE TO DO THIS FOR ME?
A: It's not rare to love the sales part of your business. It's exciting, somewhat of an adrenaline rush, and pays you! But what we often find from our Members when they say they love sales, is that they love the process of it. They love being able to test and try new methods in their sales process, see those outcomes, and then do it again. Once they realize that they can still stay in control of that but have someone else actually execute on the sales process, they can hardly wait to train their team.