FINALLY, THE PATH TO DOUBLE (OR TRIPLE) YOUR LAW FIRM'S REVENUE, AVOID BURNOUT, AND TAKE BACK CONTROL OF YOUR BUSINESS AND YOUR LIFE.
Yes, you read that correctly. Doubling Your Firm's revenues. It's much closer than you think.
JOSH IS ON HIS WAY TO DOING IT, AND WE DON'T MIND SHARING SOME OF WHAT HE AND SO MANY OTHER LAWYERS ARE DOING TO GROW THEIR LAW FIRMS!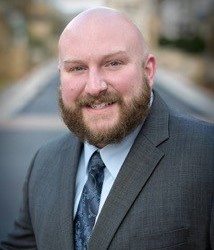 Part of the reason you went to Law School was so you could achieve financial freedom.  But then the only things they taught you had to do with the practice of law, not the business of running a successful law firm.   Let us show you how to manage your law firm so you can enjoy the benefits that flow from having more revenues, avoid burnout and take back control of your career, your law firm and your life…just like we've done for thousands of Lawyers already.
How To MANAGE a Small Law Firm was recently ranked by Inc. Magazine as one of the fastest growing privately held companies in the whole country… for the fourth year in a row!   Why do you suppose that is possible?  If you think about it for a minute you'll know that it's because of all the phenomenal results that the lawyers get, who engage our services to help them improve their law firms and their lives… that's why!
FILL OUT THE FORM BELOW TO RECEIVE YOUR OWN LAW FIRM GROWTH KIT!