ARE YOU TIRED OF JUST SCRAPING BY?
If you're ready to start turning your life and your practice around, you're going to want to take advantage of this special opportunity to start making the changes you need to make to grow your law firm to $250,000.
By the way, I'm going to tell you right now…
There's no magic bullet, there's no snake oil, and there's no magic genie.
What there is, is a formula you will learn to follow that has helped hundreds of law firms grow from $100,000 annually to $250,000 and more.
Whether you started you firm recently, or you've been at it for years, this proven approach and your commitment will put you on the road to financial success and security.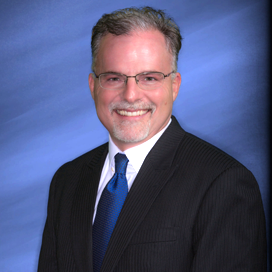 "I am more motivated and happy today than I probably have been in eighteen months because I truly believe, there's not one percent doubt in my mind, that if we follow the program and execute on what you give us, we will be successful…there's no doubt in my mind about it."
-Todd Villarrubia, Estate Planning Attorney, New Orleans, LA
SHOULD YOU CONSIDER ENROLLING IN THIS 5-WEEK COURSE?
Answer these 5 questions:
Do you operate a single-shareholder law firm?
Do you currently bill at least $8,000 per month?
Are you stuck trying to move the revenue needle?
Can you handle some straight talk, and invest 4-5 hours a week for the next five weeks?
Are you willing to make the changes you'll need to make to be successful?
If you answered "YES" to all five questions, congratulations, you qualify to enroll in this exclusive program. If you answered "NO" to any of these questions, don't worry, there are other programs you might want to consider, but this one isn't for you. Why?
It's simple, this 5-week, fast-moving program has been developed specifically for a group of like-minded law firm owners. If you've got a partner to consult, if you're just starting out and have minimal revenues, or if you just don't want to make the time commitment, then you'd be doing yourself and the other members of the program a favor by not registering for this program.
We're going to be moving fast. There's going to be homework. And in just five short weeks you'll attend a graduation event where you'll not only get to personally meet your classmates, we'll have a special live session where we can all celebrate your progress.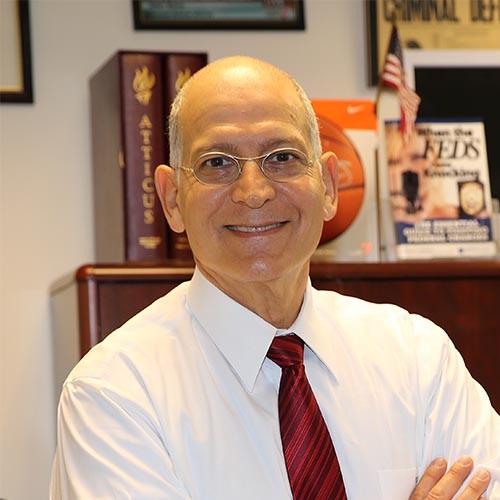 "A couple of years ago I took notice of the fact that I was working harder and not seeing my business grow financially. So I went in search of trying to find the right kind of practice management consultants and I landed in a great place here with How To Manage a Small Law Firm. I spent the first thirty years of my career learning how to be a great lawyer. I'm a published author, I'm board certified, I'm well respected by my peers and the judges in my community but [that] still wasn't enough to build my business."
-Robert Malove, Criminal Defense Attorney, Ft. Lauderdale, FL
CHANGE THE WAY YOU OPERATE.
This is a fast-moving, five-week program that will change the way you operate your law practice. We'll cover proven techniques that have worked for hundreds of other lawyers, regardless of practice area.
Why do they work? It's simple, these are principals that can be applied to any professional services business, and they've been battle tested for years. Once you learn what they are, and how to apply them to your law firm, you'll start seeing results immediately…Guaranteed*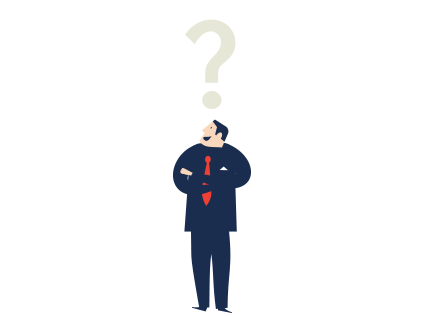 HERE'S HOW THE PROGRAM WORKS:
First and foremost, RJon Robins is personally teaching this program. Why is that important? Because Rjon applied these same techniques to How To Manage a Small Law Firm, and has grown the business from $0 to $7,000,000 in revenues in just 6 years. And he knows that if he can do it, so can you!
HERE IS WHAT HE WILL COVER IN WEEKLY 90-MINUTE PHONE SESSIONS:
Week 1- Overview – Learn how successful law firm owners think about their practice.
Week 2- Business Plan – Why you need one, and how to write a simple plan to make smart business decisions.
Week 3- Marketing – Create an affordable marketing plan that will double your revenues.
Week 4- Money & metrics – The key reports successful law firm owners review every month.
Week 5- Sales – Learn how to comfortably and professionally sell legal services.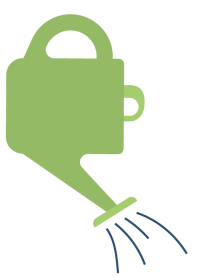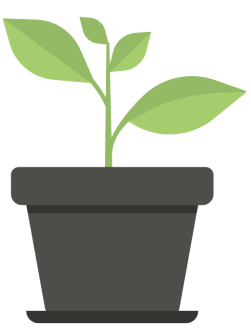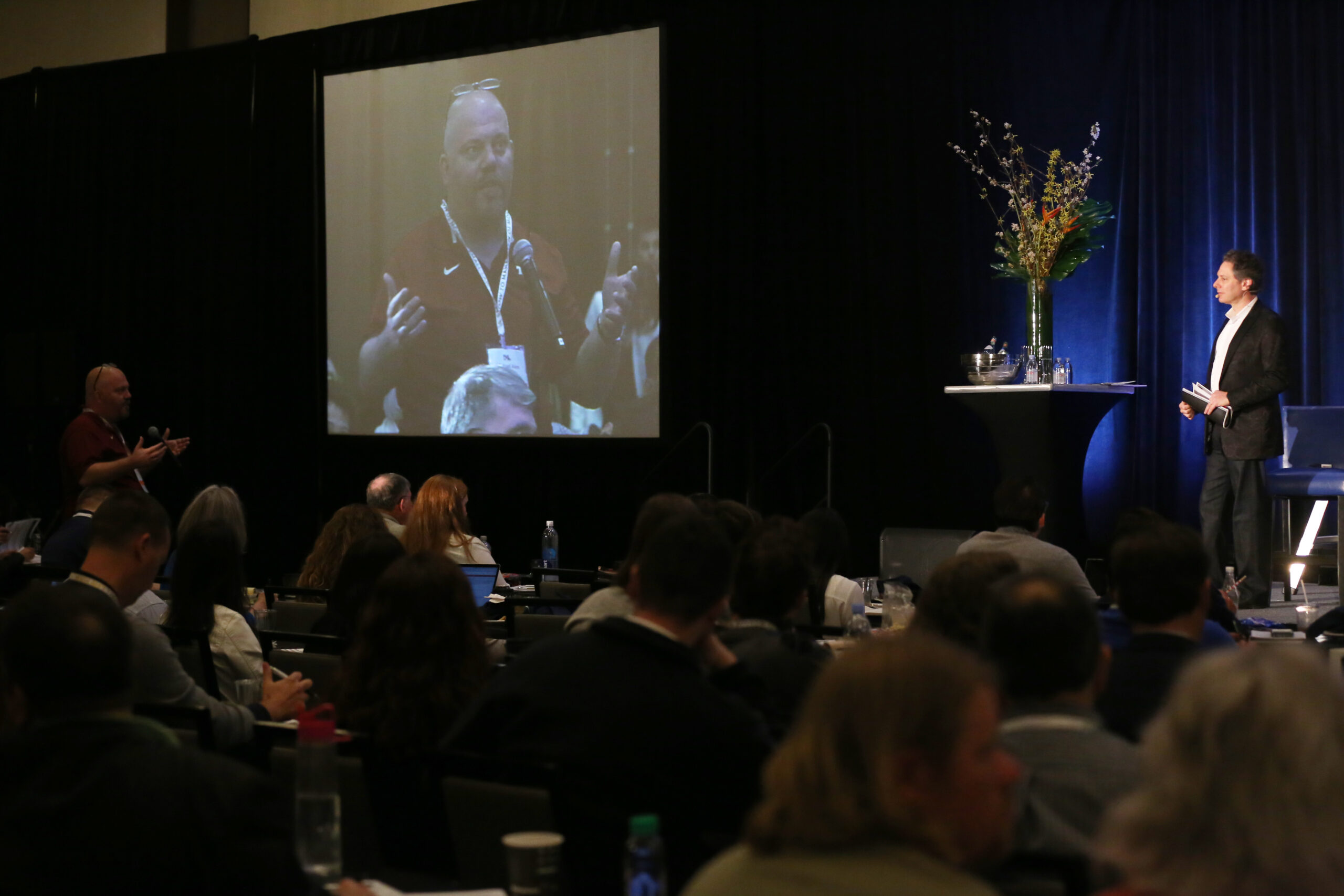 Each weekly session is accompanied by a workbook that you'll download shortly before the session begins. Use the workbook to take notes, and complete your homework assignment for the week.
To celebrate your completing this course, you and a guest will be invited to attend a half-day live graduation event unlike any other.
You see, in just 5 weeks you will be a completely different person, you'll think about your law firm in a completely new way, you'll have new plans, and you'll begin making more money.
So rather than let you "drift", we'd like to invite you and your fellow graduates to join us for a day to review, revisit, revise, update, and explore all the opportunities you probably don't even realize you have right now to dramatically grow your business.
After these 5 weeks you'll be "on fire" and ready to take your business to a whole new level once you get a taste for what this is all about and can see all the possibilities that await you.
There is no additional enrollment fee to attend this one-of-a-kind graduation event. But it's not just fun & games!  You will bring your newly created business plan, and in one intensive, fun, and invigorating day we will help you tear it back down and rebuild it even better than you might be able to imagine right now.
You won't want to miss this special, life-changing live event!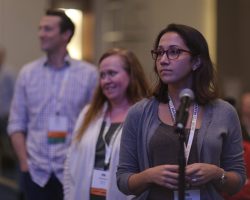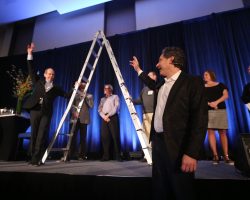 Here is our Simple 100% Money-Back Guarantee – Attend the first two sessions. If after Week 2, you feel Get Out of The Weeds and Grow Your Law Firm from $100,00/yr To $250,000/yr in 18 Months or Less, is not the right program for you, we'll refund 100% of your investment, no questions asked!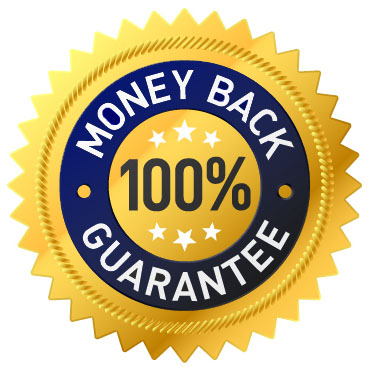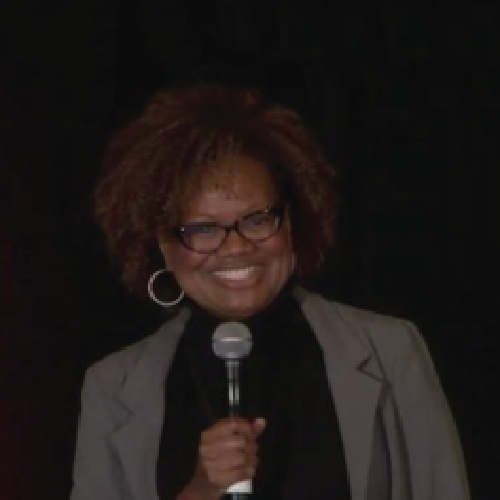 "I'm happy to say I have a law firm, I have clients, and my earnings for September were twenty-two thousand six hundred and twenty-five dollars."
-Palisa Kelley, Entertainment Attorney, New York, NY

IS IT WORTH ATTENDING THE GRADUATION PROGRAM IN SAN DIEGO?
Absolutely! Not only will you participate in special events designed just for you and your classmates, and meet with RJon, you'll also get the opportunity to spend the weekend with hundreds of other successful lawyer entrepreneurs that are meeting their personal and professional goals.
This will be the most moving and eventful weekend of your career, and you'll leave energized and ready to face any challenge!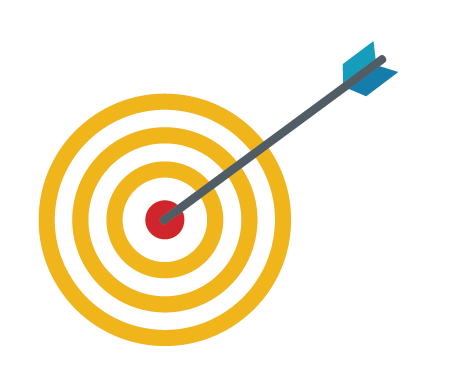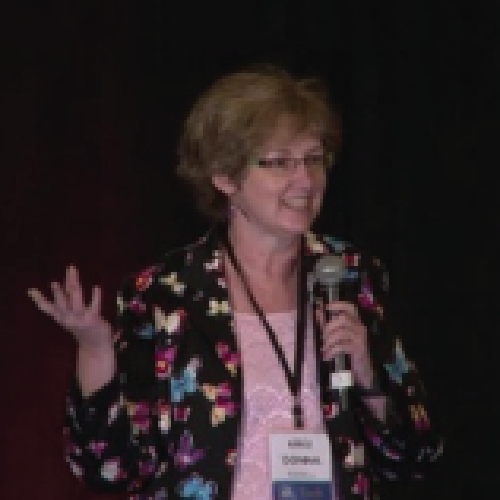 "Last year I grossed eight thousand five hundred a month. For the month of October, I grossed twenty-three thousand dollars. Folks think I've had a face lift. They think I've had work done because I'm so relaxed. And my husband, my chief investor, has always loved me…but now he likes me, and that's pretty cool!"
-Donna Terrell, Criminal Defense, Yadkinville, NC
GET OUT OF THE WEEDS AND GROW YOUR LAW FIRM FROM $100,000/YR TO $250,000/YR IN 18 MONTHS OR LESS!
The 5 Week Program Starts June 8 – July 15
Wednesday from 7:00 PM – 8:30 PM EST
WHAT DOES GET OUT OF THE WEEDS AND GROW YOUR LAW FIRM FROM $100,000/YR TO $250,000/YR IN 18 MONTHS OR LESS! COST?
THIS 5-WEEK PROGRAM IS $2,497. THINK ABOUT IT:
That's less than $500 per week that you're investing in yourself and your law firm. If you're not worth $500 per week, who is?
Now here's the best part: Since the program is starting on June 8th, and you've got to make a quick commitment, we've reduced your cost to $1,997, that's less than $400 per week.
I understand cash is tight, if it weren't you wouldn't be considering this program. Knowing when to invest is just as important as what you invest in. There's no better time, and there's no better investment.
And don't forget the Simple 100% Money-Back Guarantee – Attend the first two sessions. If after Week 2, you feel Get Out of The Weeds and Grow Your Law Firm From $100,00/yr To $250,000/yr in 18 Months or Less, is not the right program for you, we'll refund 100% of your investment, no questions asked!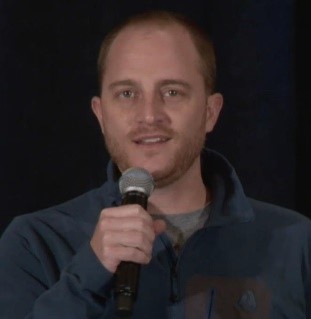 "I had my firm for 18 months on my own. I was stressed, I didn't know what I was doing, I didn't know where to turn for answers. I was just working hard, but I didn't have the growth I needed." If I look more relaxed right now than I did 18 months ago it's because my life, my stress level, my happiness, everything has changed for me  completely."
-Brett Trembly, Business Litigation Attorney, Miami, FL
If you've been working in your practice and haven't been able to get to the next revenue level, Get Out of the Weeds and Grow Your Law Firm From $100,000 to $250,000 in 18 Months is the program for you.
YOU NEED TO ACT FAST! THE PROGRAM STARTS JUNE 8, AND SPACE IS LIMITED. WE'RE ONLY ADMITTING A SMALL NUMBER OF PARTICIPANTS IN THIS PROGRAM SO WE CAN FOCUS ON THE SPECIFIC NEEDS OF THE GROUP.
What have you got to lose? Your financial investment is guaranteed, and in just five short weeks you'll be on the path to revenue growth.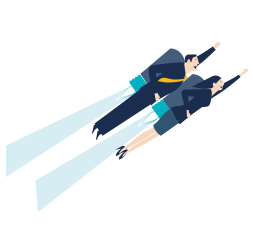 GET OUT OF THE WEEDS AND GROW YOUR LAW FIRM FROM $100,000/YR TO $250,000/YR IN 18 MONTHS OR LESS!
This 5-Week Program Begins June 8. You'll attend via webconference for
90 minutes every Wednesday, from 7:00 PM – 8:30 PM EST
SIGN-UP TODAY TO ENSURE YOUR PARTICIPATION IN THIS LIFE-CHANGING PROGRAM!