Your team should help you not hurt you.
They should make your life easier, not more frustrating.
Your paralegal should make you money, not cause you to lose it.
Right now you can download this exclusive FREE APP packed with hundreds of hours of audios and resources to help you hire, train, manage, and retain a staff that will help you grow your firm to the next level.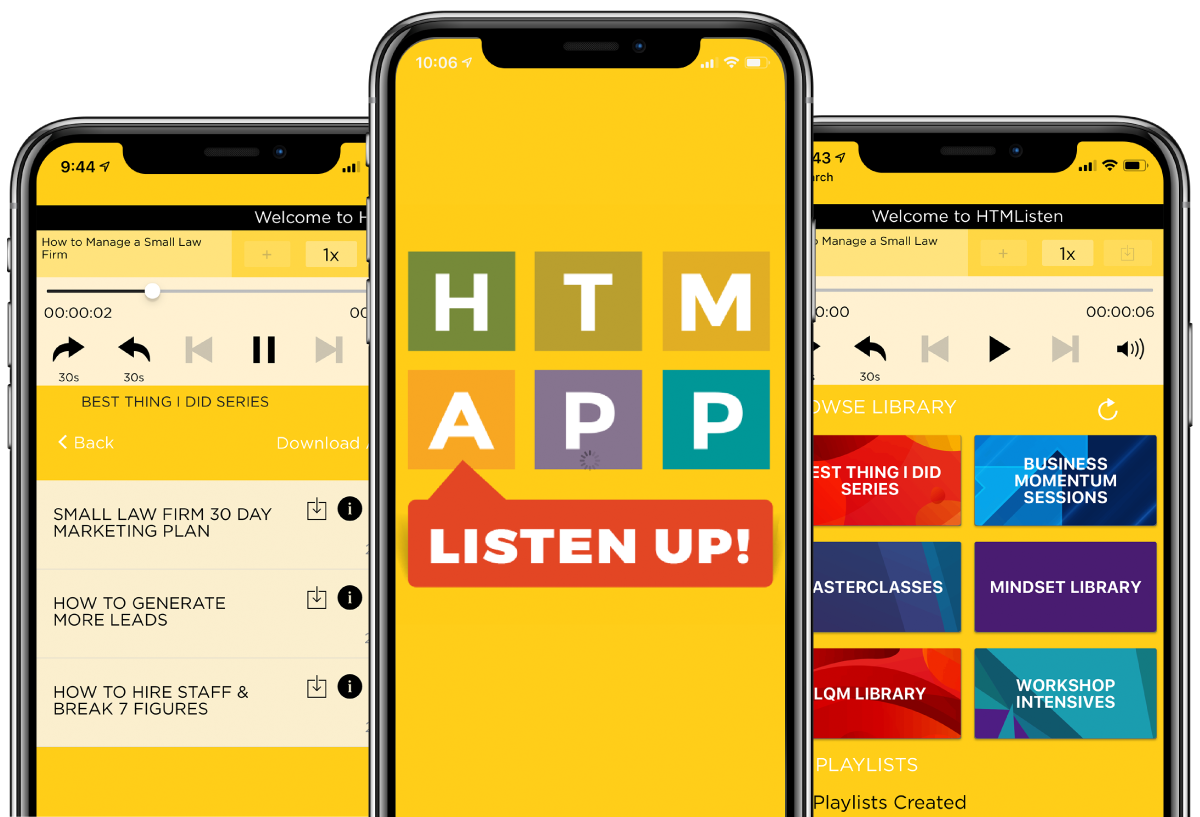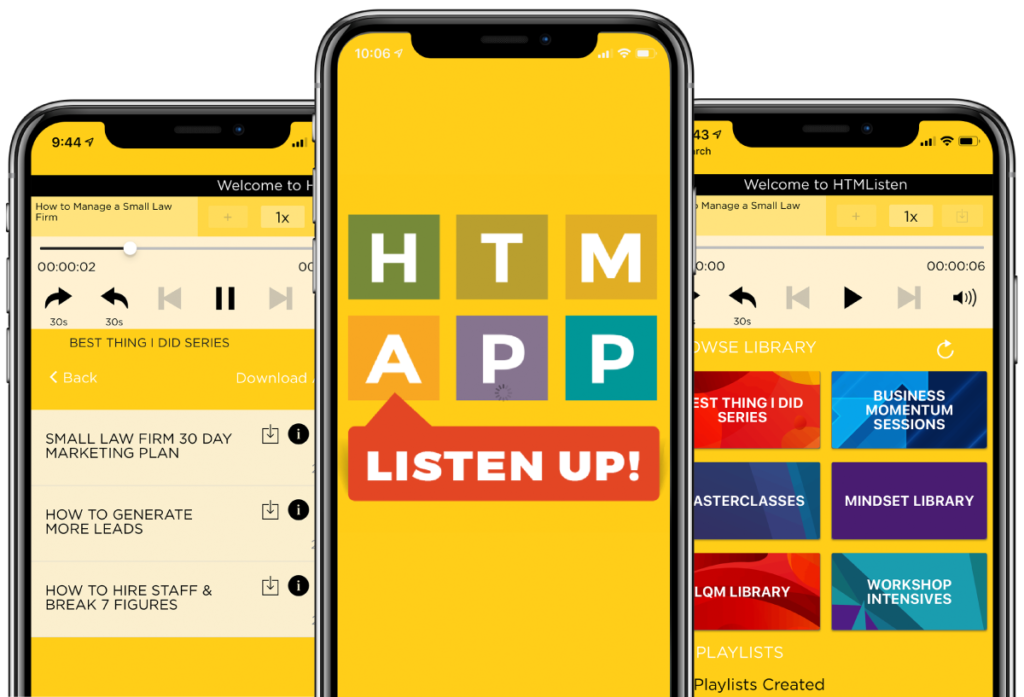 IF YOU'RE LIKE EVERY OTHER LAWYER ON THE PLANET, YOU'RE FINDING OUT THAT LAW SCHOOL TAUGHT YOU ZILCH, NOTHING, NADA ABOUT HOW TO MANAGE AND GROW A SUCCESSFUL LAW FIRM.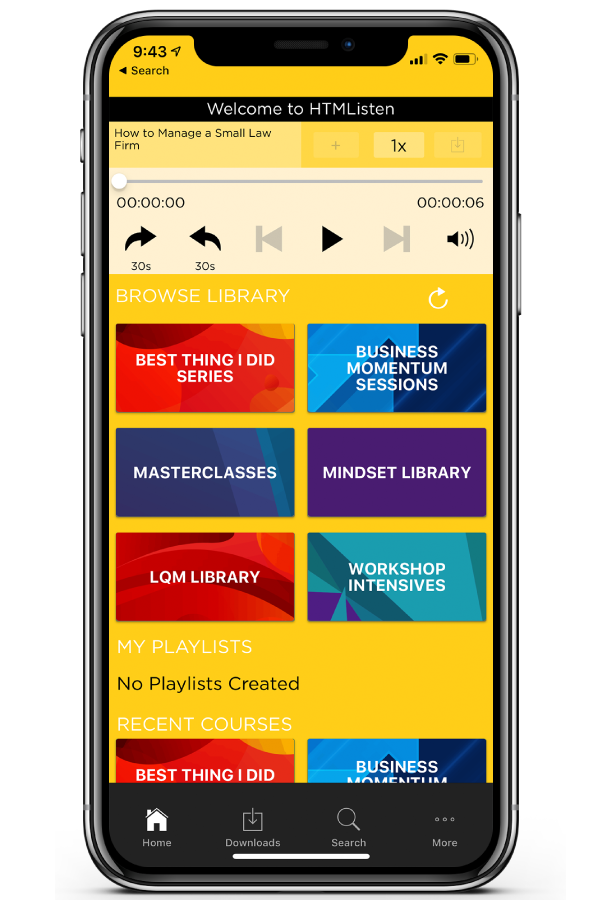 And you're also finding out that growing a team who can support you isn't as easy as you thought.
Our APP is the most comprehensive tool available to solo and small law firm owners and the numbers don't lie.
HTM Listen UP! users are reporting significant increases in revenue every single month, a happier staff and company culture and a new level of personal fulfillment.


Don't buy into the myth that it all "takes time" and that you "have to pay your dues."
The rate at which you grow is entirely up to you.
The HTM Listen Up! APP offers you everything you need to know to build a team that saves you time and makes you money, you'll find valuable trainings and tools on every aspect of setting yourself up for increased profits and predictable growth.
The 7 Main parts of every successful law firm and how to maximize profit at each one
The secret to triggering more referrals and keeping your pipeline full of ideal leads
How to build a marketing machine that generates revenue every month
Mindset and leadership libraries
Masterclass on how we went from $70k to $7Million
And much more.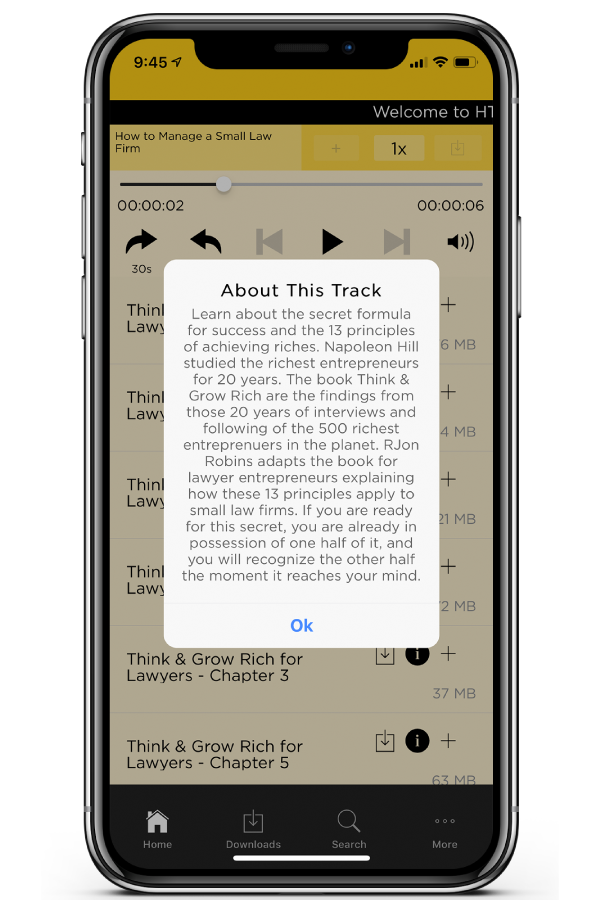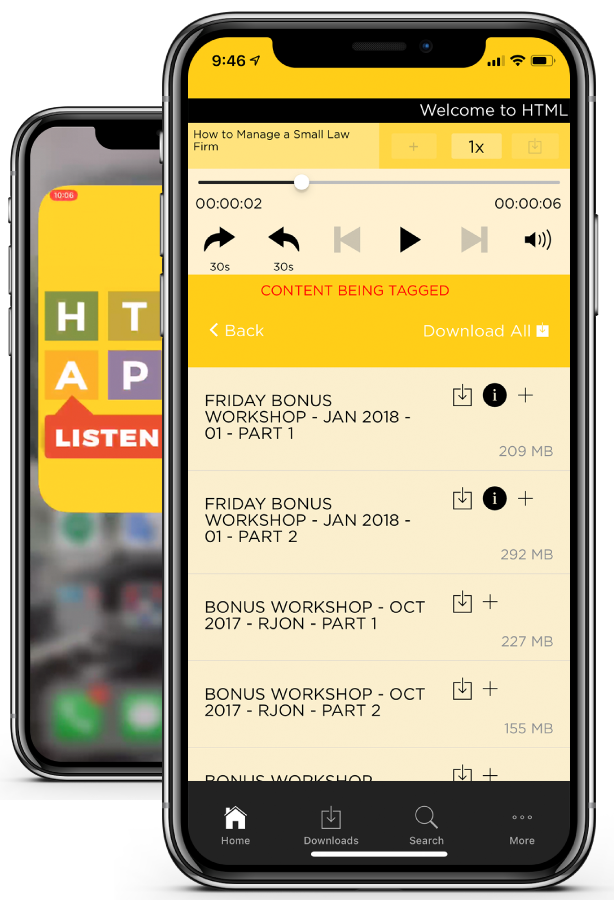 We are handing you proven strategies and resources that have helped our listeners double their profit and productivity.


This easy to use, intuitive app puts some of the most coveted law practice management strategies all in one place for you – right on your phone!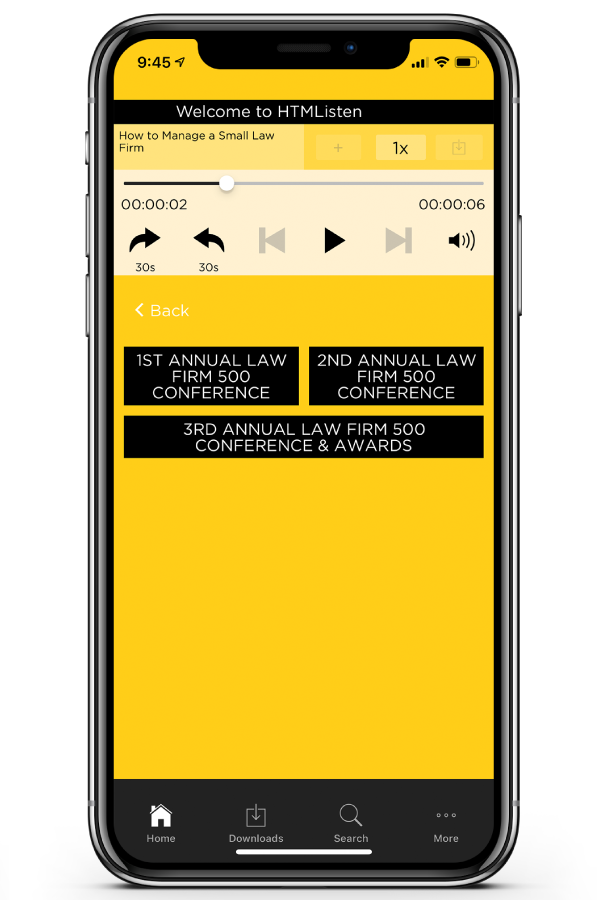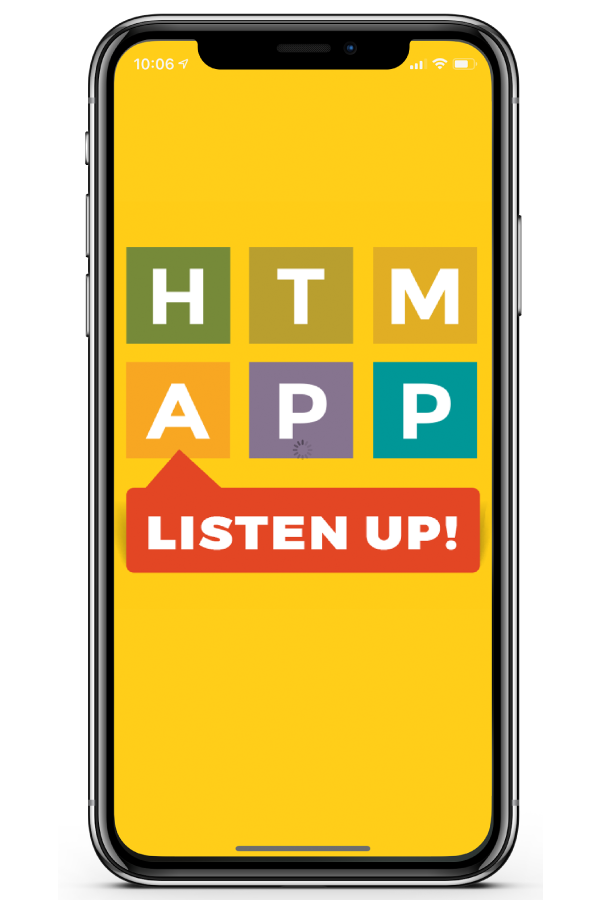 How to Get more done in less time & make fewer apologies to your clients (and family too!). This is possible when you learn how to systematize & organize the workflow in your law firm.
Learn when, why and how to hire, train, manage and make a profit with staff. So they can work FOR you and not drive you crazy in the process.
You'll learn why and how the most successful small law firms employ non-attorney sales people (we like to call them "Dragons") with great results.
It's time. Stop struggling. Stop guessing.
Choose your device to get started: