GROWING YOUR OWN PROFITABLE LAW FIRM DOESN'T HAVE TO MAKE YOU MISERABLE.
RIGHT NOW, YOU CAN DOWNLOAD OUR FREE APP AND GAIN ACCESS TO HUNDREDS OF HOURS OF FREE TRAINING AND RESOURCES TO TAKE YOUR FIRM TO THE NEXT LEVEL.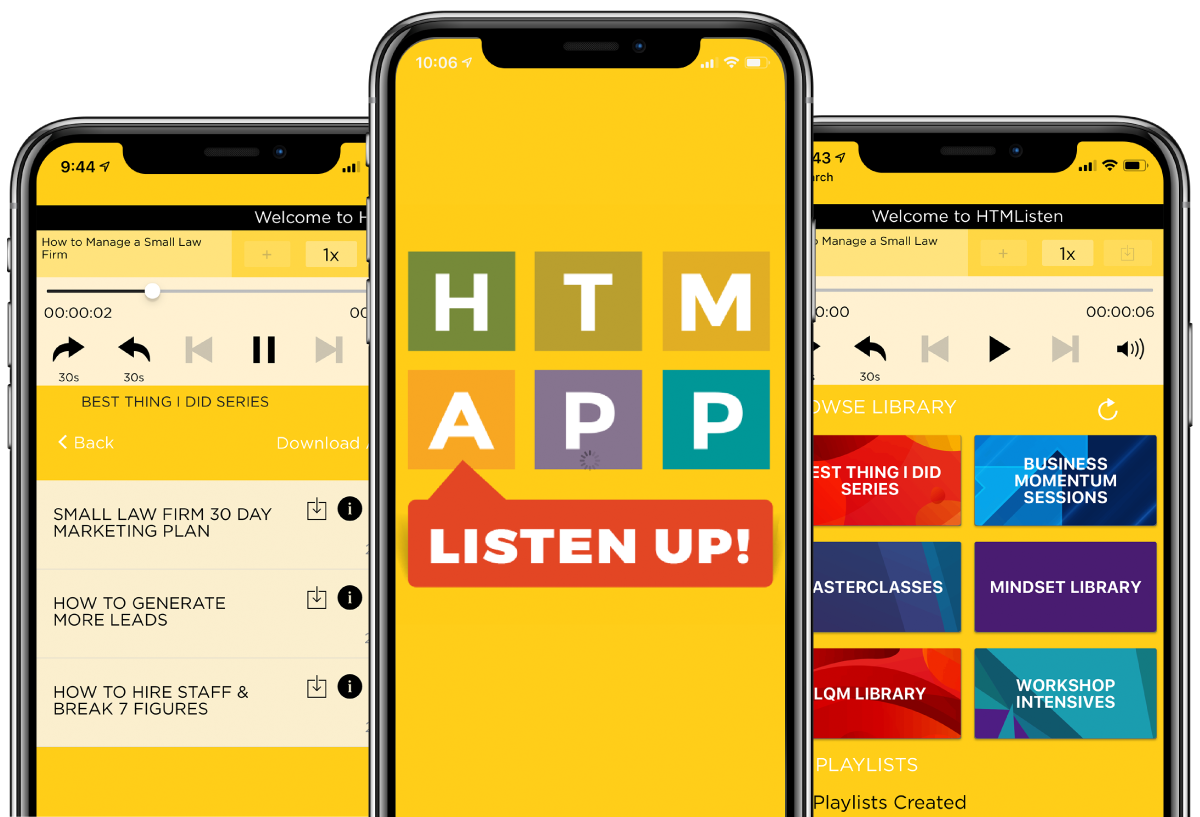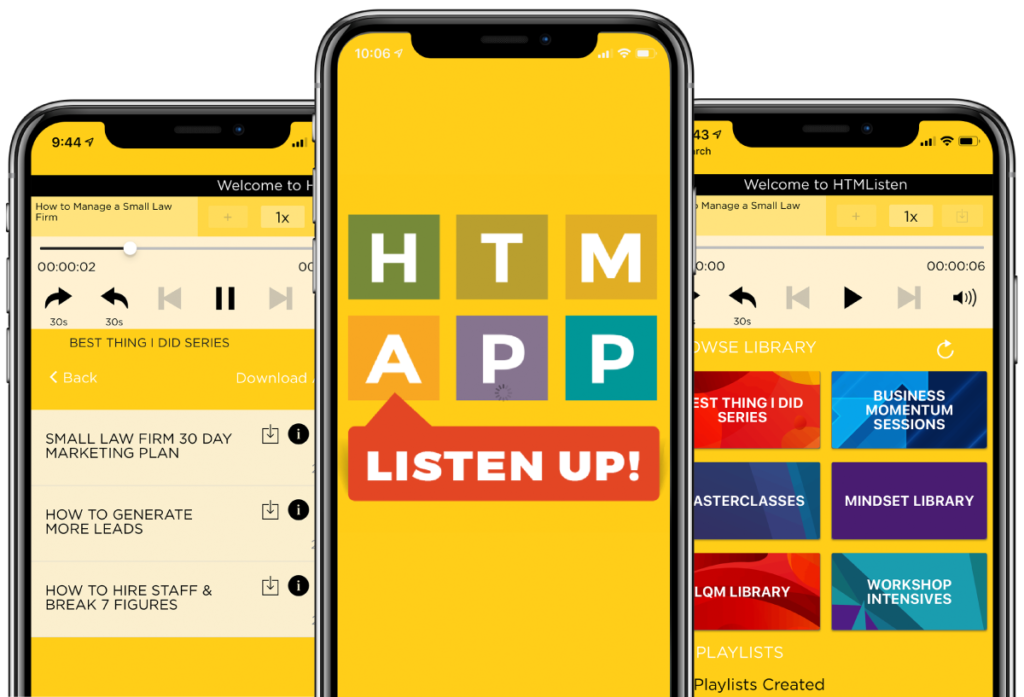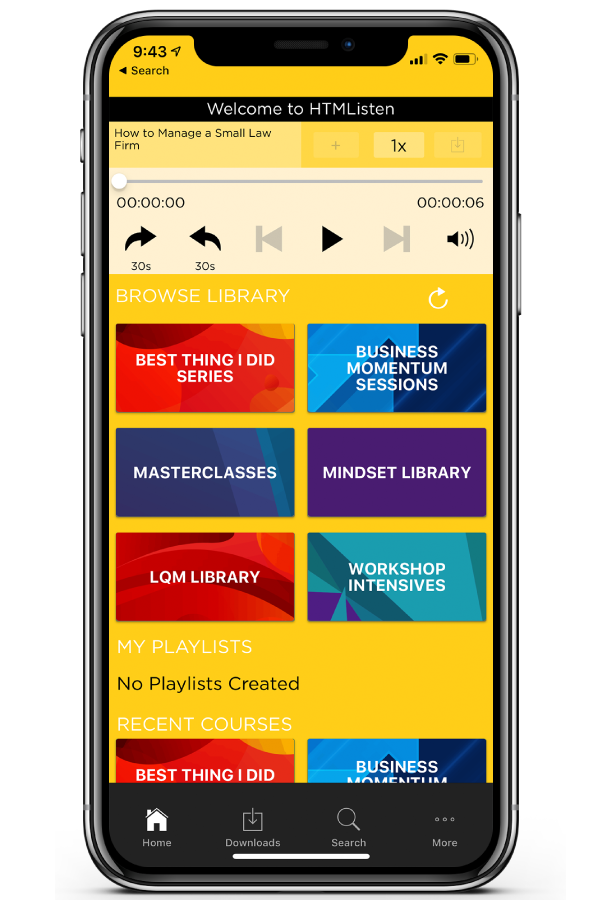 JUST ASK OUR COMMUNITY OF MORE THAN 400 SOLO AND SMALL LAW FIRM OWNERS WHO HAVE LEARNED HOW TO RUN THEIR FIRM LIKE A THRIVING BUSINESS AND BECAUSE OF THAT, ARE ENJOYING A LITTLE THING CALLED FREEDOM.
Inside you'll find value-packed audios on topics like:
The 7 Main parts of every successful law firm and how to maximize profit at each one
The secret to triggering more referrals and keeping your pipeline full of ideal leads
How to build a marketing machine that generates revenue every month
Mindset and leadership libraries
Masterclass on how we went from $70k to $7Million
And much more.


Over the last 10 years we have helped thousands of solo and small firm owners grow their businesses through our membership programs.
Now we have made some of those same programs and trainings available to you for FREE on the HTM App!
This app was created by lawyers, for lawyers. You won't find anything else this comprehensive, this laser focused on helping you grow your firm.
And the best part?
You can listen to every audio, every masterclass, every bonus intensive hands-free, from your phone while you're riding to work, relaxing at home or running on the treadmill at the gym.
Because we get it.
You're already packed. That's why we've curated this library of trainings and put them in place where you can access them easily and at your convenience. You should be able to get the information you need to grow your firm without the headache of trying to find the time to attend live events and courses.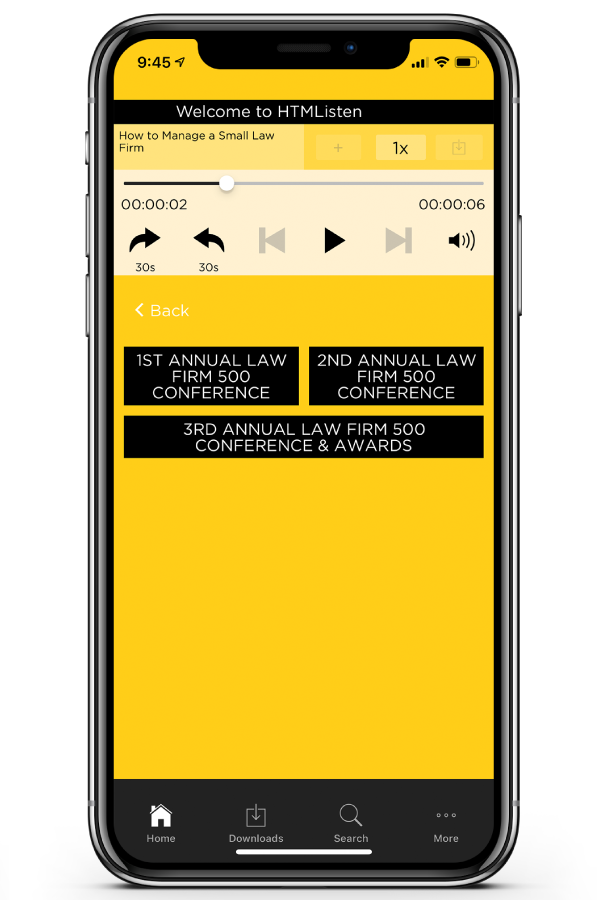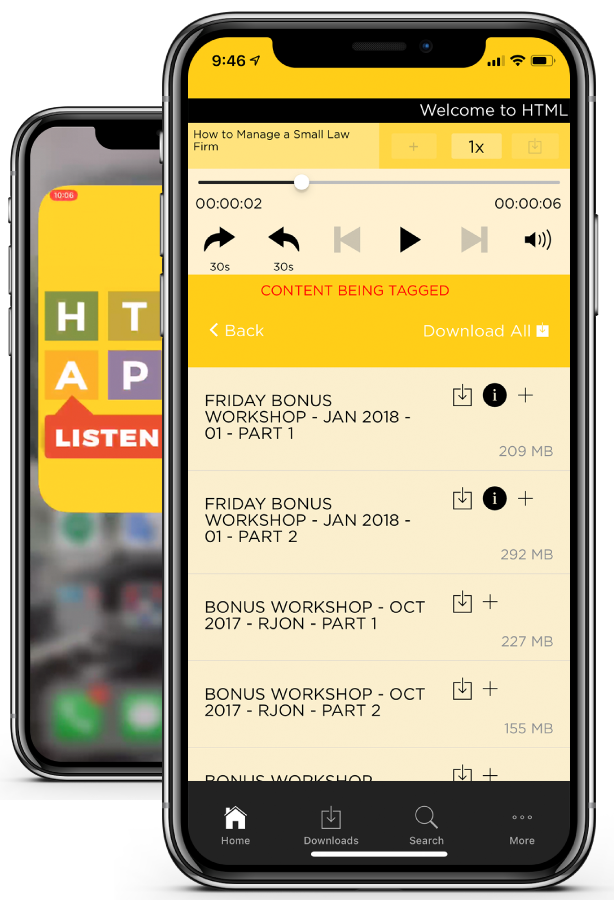 Isn't it time that things got a little easier for you?
Our happy lawyers are doubling, tripling and in some cases quadrupling their revenue each quarter.
What about you?
You started your own law firm with a vision of personal, professional and financial freedom.
Now here you are, working more hours than you should be just to make ends meet and wondering if it's ever going to be worth it.
Is this what freedom was supposed to look like?
IF YOU'RE LIKE EVERY OTHER LAWYER ON THE PLANET, YOU'RE FINDING OUT THAT LAW SCHOOL TAUGHT YOU ZILCH, NOTHING, NADA ABOUT HOW TO MANAGE AND GROW A SUCCESSFUL LAW FIRM.
But we can.


It feels hard right now because you are a trained lawyer, not a trained business owner.
And there's a lot to think about.
Staffing
Marketing
Branding
Policies and procedures
Budgeting and financial controls
And maybe, if there's any time left over, dinner with your family once a week.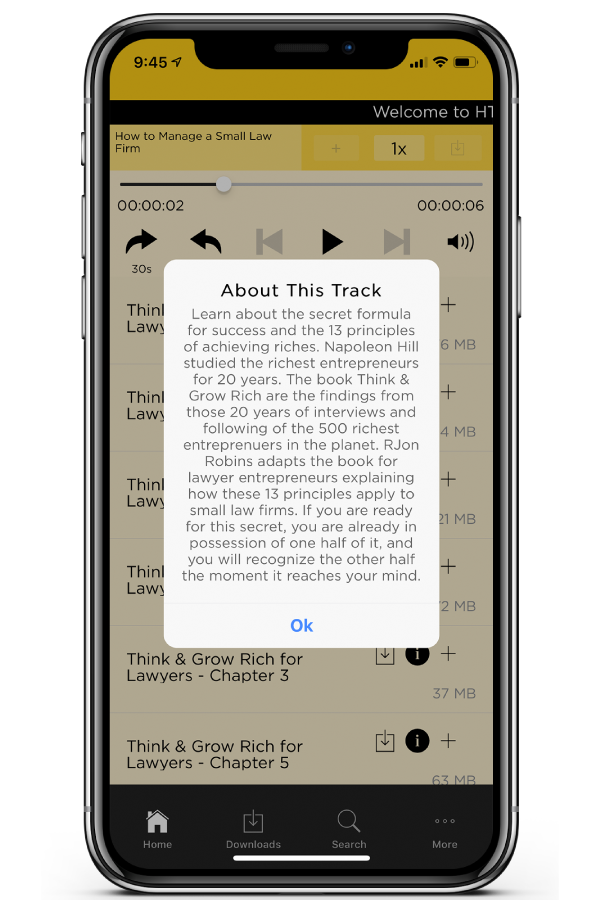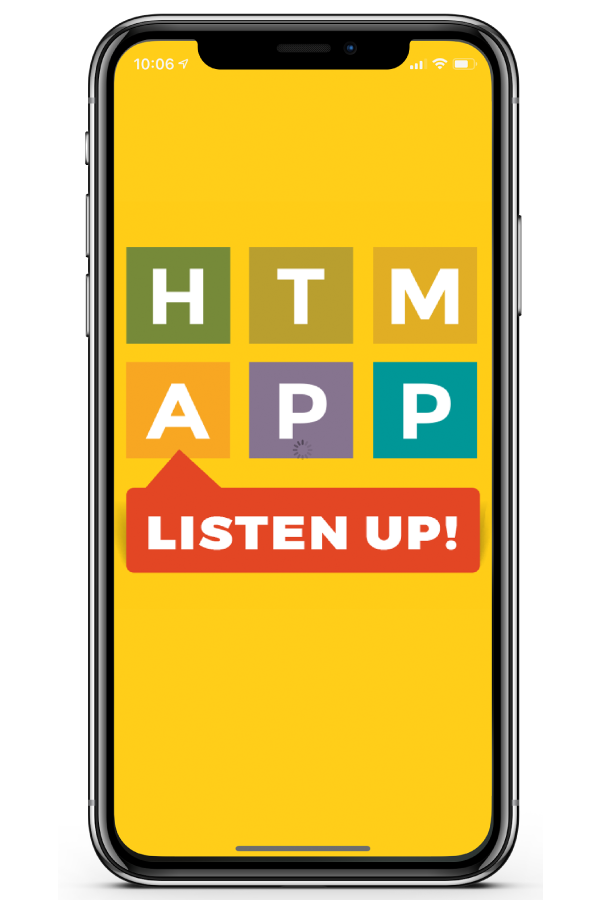 There's an easier way and our community of happy lawyers are proof that the principles of business growth that we've curated for you are the key to leaping to the next level of impact and income, while still finding time to live your life!
Just you, your smartphone and a master plan for predictable growth.
Choose your device to get started:


Go ahead. Download, look around and start making your firm work for you.
You can thank us later. Shoot us an email on your day off.
That's right. You'll finally to able to take one.