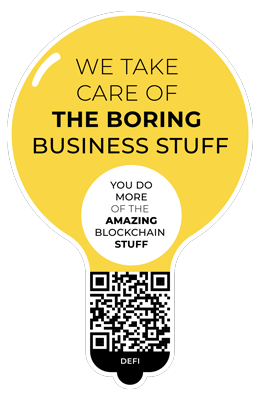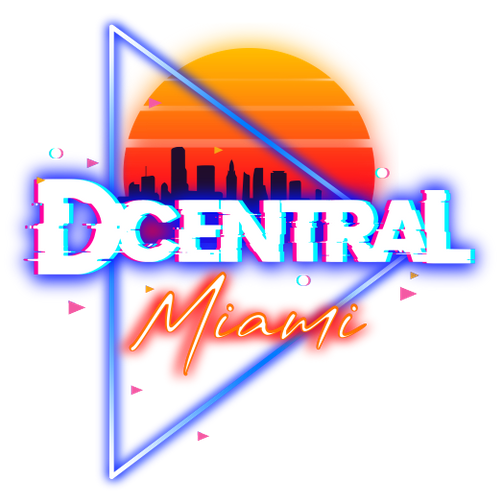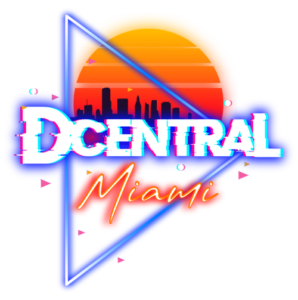 Attention Blockchain Entrepreneurs:
You are busy changing the world.
But who in your decentralized organization is busy (and experienced) at administering the boring business stuff?
And is that the highest or best use of their time & talents?
We Take Care Of Boring Stuff That Investors Like To Know You're On Top Of Such As:
Managing your legal contracts, intellectual property, buy-sell agreements, non-competes, and more;
SEC & IRS Compliance including State Securities & Tax Enforcement Agencies;
Forward-looking tax-strategy and rearview-mirror tax compliance;
Asset protection, estate planning and insurance issues for founders and key stakeholders;
Staffing issues – yes, even a DAO needs "some" staff – including recruiting, day-to-day management & your organization's compliance with applicable employment laws;
Banking, financial relationships, budgeting, financial forecasting, P&L analysis, investor relations and managing the money;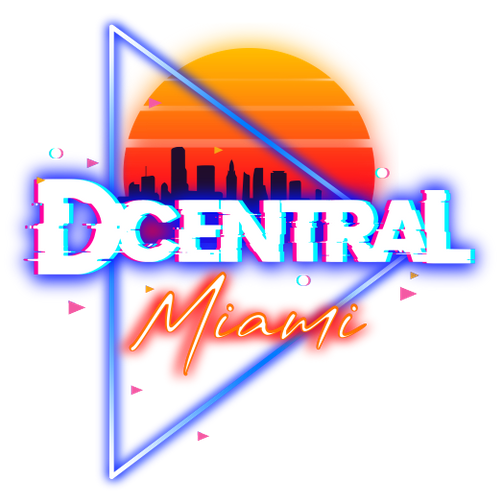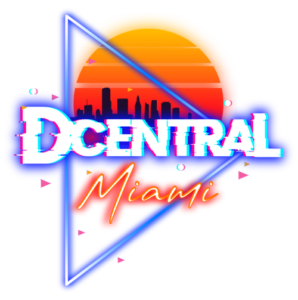 . . . and then there's the really boring stuff like your basic day-to-day bookkeeping, record-keeping, and managing vendor contracts, in and outside of the metaverse.
We take care of the Boring Stuff
so you can stay focused on the Amazing Stuff.
How To Manage started life in 2009 by helping to manage the businesses of law firms.  Today our team of more than 100 full time professionals and support staff, manage more than 500 of some of the fastest growing and most profitable small law firms throughout the United States and in several other countries. 
We also do their bookkeeping, advise them on staffing, team development, marketing, mindset, mindset, mindset, financial controls and overall business planning.   We've been named by Inc Magazine as one of the 5,000 fastest growing privately held companies in the United States every year for the past 7 years.   And now we are applying our world-class start-up and business management expertise to help blockchain entrepreneurs.  Because separate & apart from how profitable we recognize this sector is and will be…we really do believe that blockchain technology is good for human rights.
Yes, we are libertarians (not anarchists).  We are unapologetic fans of Ayn Rand.  We are artists and software developers and lawyers and accountants and entrepreneurs.  We are also the family of holocaust survivors and our family was robbed by the Argentine government back in 2001 when they devalued the currency overnight.  So we "get" why what you're doing is so important! 
We take care of all the boring business management, banking, tax compliance, tax strategy, asset-protection, staffing and legal stuff so that you can focus on doing more of the amazing stuff.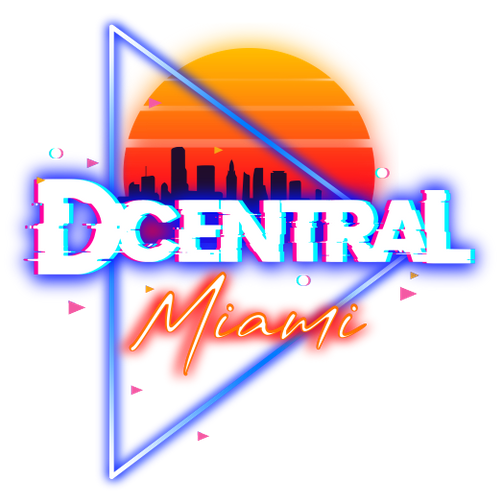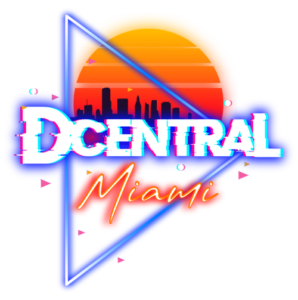 We offer three different totally-transparent pricing models:
Service Providers: We will assess your needs and commit to a flat quarterly fee with no hidden charges.
Investors: We will assess your business plan and we may be willing to invest in your business, contributing our services and even some cash so you know we really have "skin in the game".
Our Network Is Impressive: Remember, we manage more than 500 law firms all across the United States and in several other countries; so if you ask us nicely we will be happy to assess where you're at, and if needed we may be willing to tap into our network of accredited investors to help you raise working capital and make other valuable connections to help you in ways you may not yet know you'll need. And guess what? Most of these connections will be people who will want to know you have a team like ours helping you manage the boring business stuff, so you can stay focused on doing the amazing stuff!
At this point you have a few options: 
Do nothing.  Keep trying to manage the boring business stuff yourself.  No, don't do that!  You have a vision.  You have a great idea.  Your idea needs you to remain focused on bringing it to life, not distracted by (or tripping all over) the boring stuff.  Don't take this option!
Click HERE to schedule a "get to know you interview".  There's no obligation except to show-up and be yourself.  We will ask you some questions about what you're doing, what you have planned and we'll be happy to help you assess your needs to decide if it makes sense to continue the conversation.   
Click HERE to get on the list for updates and information.  As you might imagine, we are getting a TON of requests for educational programs about how to raise money without having the SEC come after you; how to deal with taxes in a regulatory environment where the IRS seems to be making things up as they go along; how to write and enforce contracts that protect your intellectual property in an area where it's a lot like the wild-wild-west, and how to explain to your investors, friends & family WTF it is that you actually do and how it works.  By clicking on this link we'll know you want to be notified when we offer our next free webinar or workshop, and maybe a few that aren't free but definitely worth it!  And if you think what we're sharing is crap (you won't), then you can always unsubscribe.



Exit Intent PopUp Override Trigger