HIS IS NOT THE TIME
TO PUT YOUR BUSINESS ON HOLD.
DOWNLOAD THE HTM APP FOR ACCESS TO ALL OF HOW TO MANAGE A SMALL LAW FIRM'S CORONAVIRUS RESOURCES AND GROWTH STRATEGIES.
The businesses that make it through the pandemic are not abandoning their mission. They are continuing to help and to LEAD.
YOU CAN PROTECT YOUR FIRM AND YOUR FAMILY AND NOT ONLY SURVIVE, BUT THRIVE THROUGH THIS CORONAVIRUS CRISIS.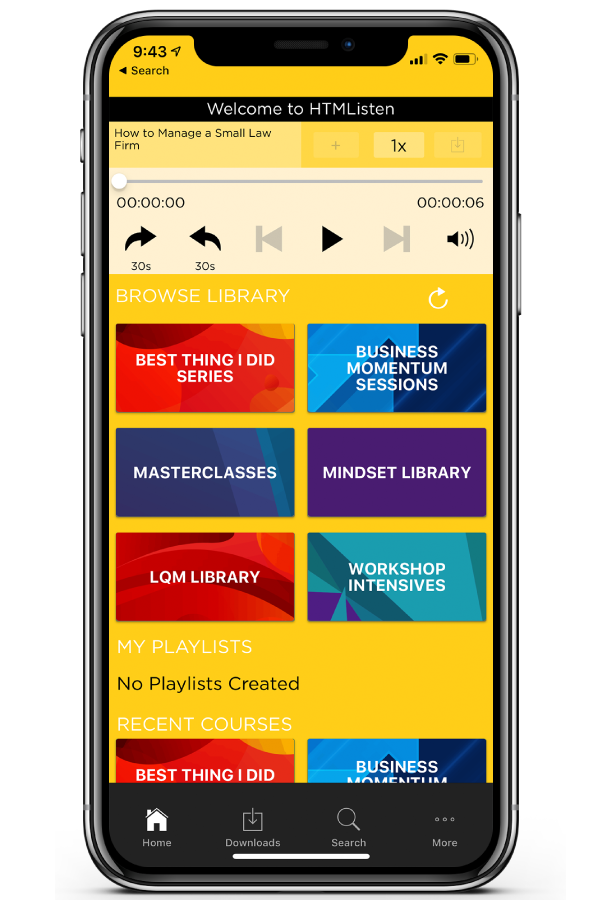 Download the award-winning HTM Listen UP! App and listen to the entire 5-part Coronavirus GROWTH Symposium hosted by How To Manage A Small Law Firm Founder RJon Robins.
It's vital that you make decisions TODAY that reflect where you want your firm to be tomorrow, at the end of this media frenzy and a year from now.
You will get full access to the entire week of the symposium.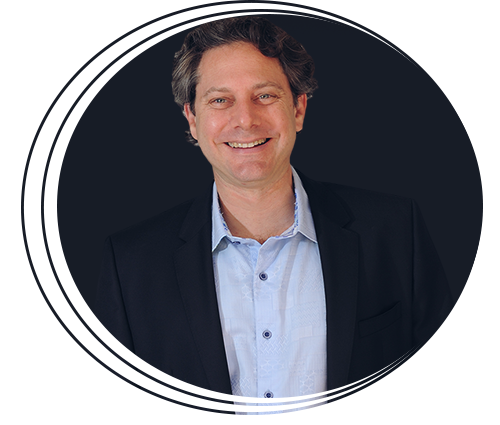 REMINDER! SAVE THESE DATES
PART 1: MANAGE YOUR OWN MINDSET (SO THE MEDIA DOESN'T MANAGE IT FOR YOU!)
You have before you as the owner of a professional services business that profits by helping other people, a HUGE OPPORTUNITY. But if you don't get your own mindset right about this, you're at risk of missing all the opportunities and spiraling downward! Undisciplined thinking puts your firm at risk which puts your family at risk.
PART 2: TAKING CARE OF YOUR TEAM SO THEY CAN HELP YOU TAKE CARE OF YOUR FIRM'S CLIENTS.
You are an entrepreneur. You have made lots of investments in your mindset. You (hopefully) learned how to write a business plan. YOUR TEAM HASN'T. So it's up to YOU to demonstrate leadership and help manage the mindset of your team and address their concerns so that they stay positive and productive.
PART 3: OPEN OFFICE HOURS TO RE-THINK, RE-WORK, AND PIVOT YOUR LAW FIRM GROWTH PLAN FOR THE FORESEEABLE FUTURE.
You will have a backstage pass to listen to the live Q and A and benefit from the advice that other law firm received from RJon about how to pivot to a virtual model.
PART 4: BEING OF AMAZING SERVICE TO YOUR CLIENTS
The success of your law firm depends on the success of its clients. So it's critical that you help your clients get their mindset right and help them spot all the opportunities in their own lives and businesses, too. It's up to you to help them see that this is not the time to FREEZE but the time to plan.
PART 5: THERE ARE NOW AND WILL BE IN THE COMING WEEKS AND MONTHS A TON OF AMAZING MARKETING OPPORTUNITIES.
Many poorly managed small law firms are going to forfeit the game. Look online, they're already doing it! They might as well just be calling all their clients and sending them to you, instead! Forget about worrying over how to "survive". We're going to be talking about how to emerge on the other side of this thing with a bigger, better, more profitable and even more fun to run law firm.
IT'S OUR JOB AS BUSINESS OWNERS TO PRACTICE DISCIPLINED THINKING AND LEADERSHIP AT A TIME WHEN EVERYTHING ELSE IS COMING TO A PANICKED STOP.
Make time to listen to the symposium in the app and get the answers you need.
Your firm and the financial well-being of your family are counting on it!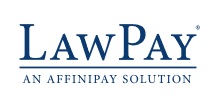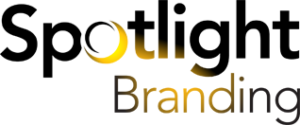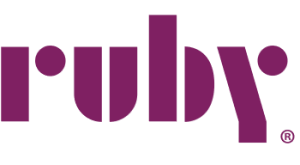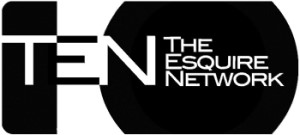 CHECK OUT HOW SOME OF OUR MEMBERS HAVE GROWN THEIR LAW FIRMS
"It's been one year so in this one year since joining the program my gross revenues grew 48%. The best thing I did was create systems so that I could offload the burden of everything that I was carrying on my own shoulders and develop a team.
This program is brought out incredible richness within myself, and not only monetary riches but also inner riches. Part of that comes from the freedom of not having to carry everything all the time" 
-Michael Cohen, Micahel H Cohen Law Group, Palo Alto, CA
"Before I joined How To Manage, I had gotten pretty far in my life, you know at a very young age, but I had no clue how.
You're not going to join this and hope that in 12 months you have a 7-figure firm. This is not a magic pill. You're gonna work harder than you ever have before but you're going to work harder on the smart things or the things that are going to drive you forward and move you forward and not just grinding and getting nowhere." 
-Sara Khaki, Atlanta Divorce Law Group & The Khaki Law Firm, Atlanta, GA
"It gives me goosebumps thinking about it. You laid out how to grow a million dollar a firm on paper… This was October 2014 and October of 2017 is exactly when we hit it.
We're just going to keep doing it and I don't lose sleep anymore, my stress level has plummeted, I've finally become very relaxed and I feel great about where the firm is headed and comfortable that whatever happens, we can handle." 
-Brett Trembly, Trembly Law Firm, Miami, FL