DOWNLOAD WORKBOOK AND HAVE PEN & PAPER READY WHILE WATCHING THIS CLASS
You will be working on YOUR BUSINESS PLAN.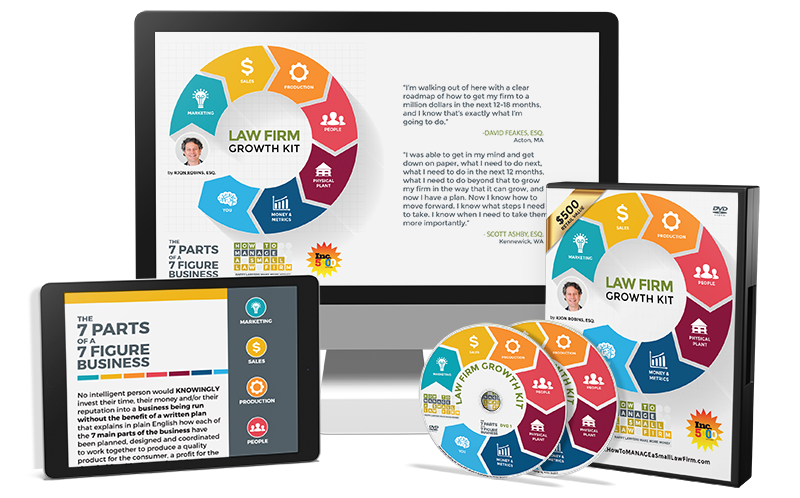 Please grab a pen and paper. You are going to be working on a Business Plan your firm. You will discover how each of the 7 parts makes a profit.

Click on the Workbook image below to DOWNLOAD the Law Firm Growth Kit Workbook.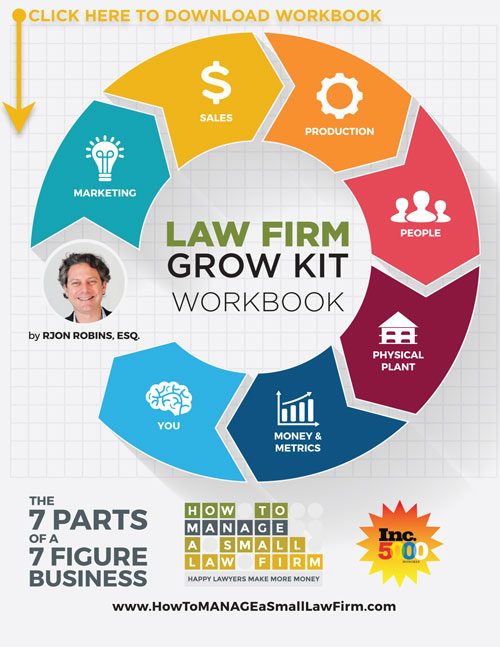 CASE STUDY TO INSPIRE YOU
WE CONGRATULATE HECTOR QUIROGA FOR A 367% GROWTH AND MAKING THE INC5000 LIST THIS YEAR!!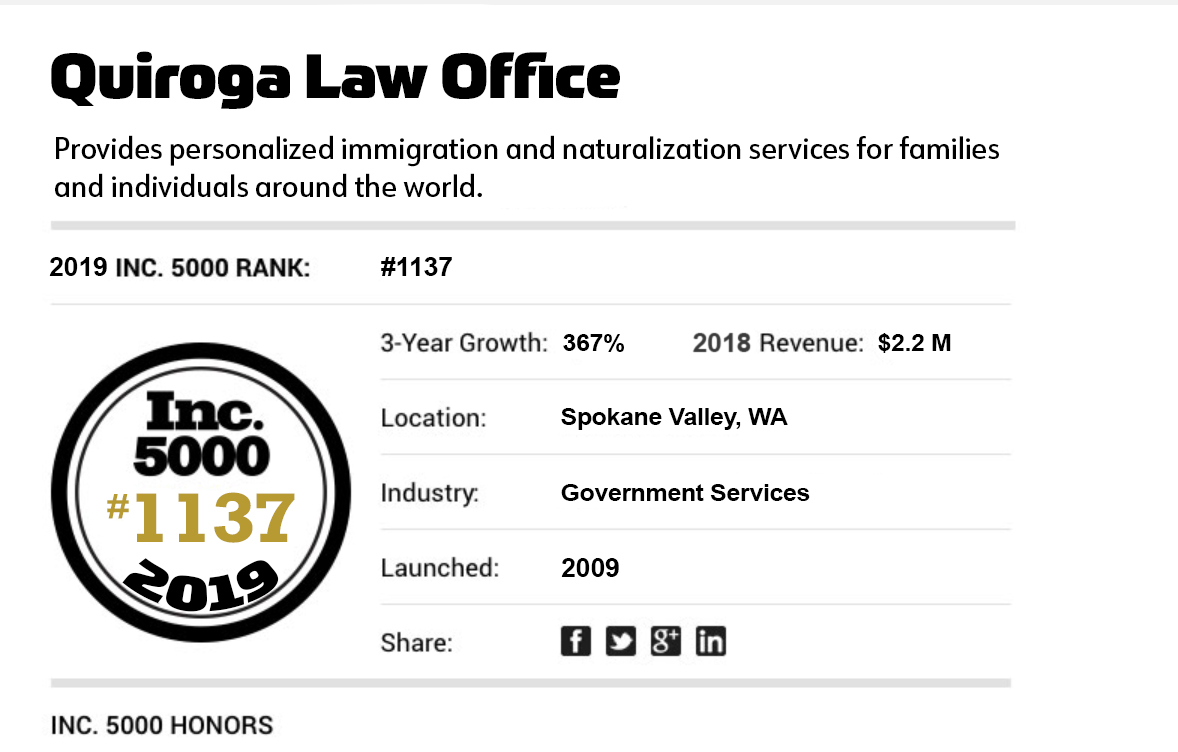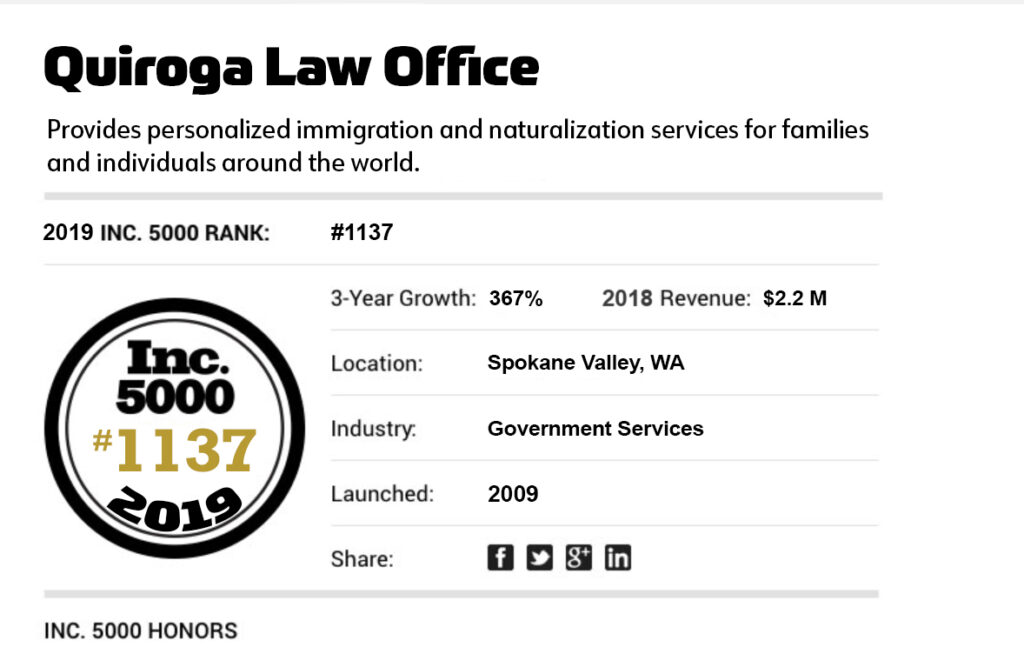 REMEMBER:
A big reason we hope you've scheduled a Complimentary Discovery Call is to be able to live a better life.  Part of that includes improving your material comforts and being able to provide a better life for your family.
Please take a day or two to think about the life you would like to be living, it shouldn't be the same life you are currently living, unless you are happy (truly happy) with all the material things in your life.
DOWNLOAD WORKBOOK
Click on the image below.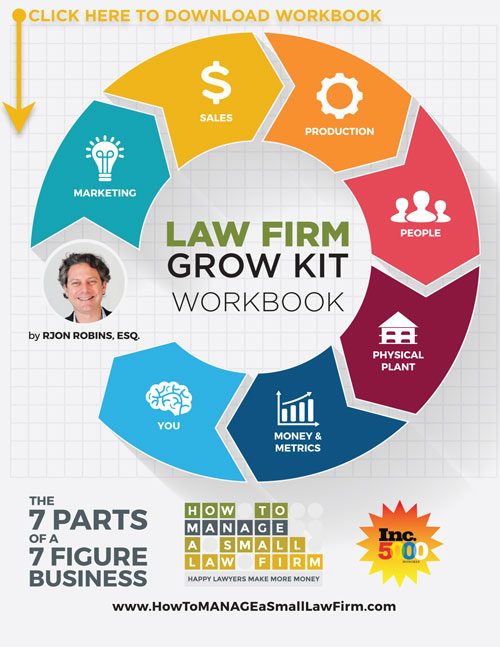 Think about and:
A. Figure out how much it cost to live the way you are currently living; and
B. Figure out how you want to be living 24 months from now (what house, what car, what school, what kind of vacations, etc).:  and then
C.  Figure out how much it will cost to live the way you want to be living.
Sample personal household budget to help you plan this out…
HOME
Mortgage/Rent
Utilities
Telephone/Cell
Domestic Services
Maintenance
Groceries
Other
TRANSPORTATION
Car 1 Payment/Lease
Car 2 payment/Lease
Car 3 Payment/Lease
Car 4 Payment/Lease
Car Maintenance
Other (ex: train, tolls, etc.)
ENTERTAINMENT
Restaurants
Theater/Sporting events/etc.
Hobbies
Social Clubs
Dues/Subscriptions
Toys (ex: boat, motorcycle, etc.)
EDUCATION
Adult personal development
Child 1 529 plan/current tuition
Child 2 529 plan/current tuition
Child 3 529 plan/current tuition
Child 4 529 plan/current tuition
Other
Note: Professional education will be a business expense
INSURANCE
Health
Life
Disability
Auto
Home
Boat
Other
DEBT SERVICE
Credit Card 1
Credit Card 2
Credit Card 3
Student Loans
Personal lines of credit
Alimony
Child support
Other
SAVINGS/RETIREMENT
Account 1
Account 2
Account 3
Other
PHILANTHROPIC
Philanthropy 1
Philanthropy 2
Philanthropy 3
Other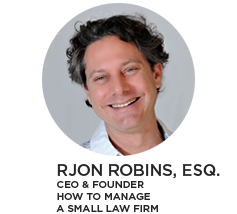 Again, whether you decide to work with us or not, this exclusive video training will help you diagnose some of the problems that are probably keeping you up at night and help you create a business plan for your law firm that will help your business run more effectively and ultimately grow exponentially.
We look forward to getting this program in your hands and meeting with you by phone!
Sincerely,
RJon Robins & The How To Manage A Small Law Firm Team