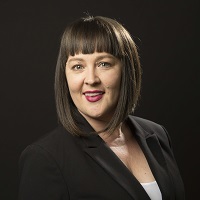 Nichole Hanscom
Law Firm Management & Marketing Advisor
Nichole Hanscom has been an operations director and legal administrator for almost twenty years … and pulled double-duty as an attorney for the past 7 years. She has a Master's Degree in Organizational Management and earned her juris doctorate from Stetson University College of Law.
She has worked with large law firms, small businesses, and non-profits ranging from 215 employees to 1 employee, helping them grow through strategic planning, project management, systematization, and the right tech tools. Nichole has been an employee, a board member, and an associate; she has also supervised, trained, educated, planned, and executed as a boss. Now, she helps owners build epic law businesses. Nichole lives in Tampa, Florida with her husband, teenager, and 2 bulldogs where she celebrates a love of wine, art, and punk rock.