GROWING LAW FIRMS IS OUR BUSINESS
Your Law Firm Growth Bundle should land in your inbox shortly!
PLEASE READ THIS SHORT, IMPORTANT MESSAGE ABOUT YOUR LAW FIRM.
Your Law Firm Growth Bundle Will Help You Begin To Implement The Assets You Need To Go From Having A Practice, To Running A Grown-Up, Profitable Business That Affords You The Lifestyle You Want To Live.
BUT…
It's no secret that law firm owners are busy people. And there is a high likelihood that you'll get distracted by something else before you can even download and open the resources you just requested.
Distraction is a rookie mistake. And it's clear you're not willing to play small anymore.
So, we invite you to step into the role of the law firm owner you want to be and take fast action.
If you're still reading, you qualify for a
Complimentary Law Firm Growth Analysis.
You tell us your numbers, your goals, your biggest challenge, and we'll run through diagnostic questions and hand you at least one strategy you can implement right away to set your firm up for success.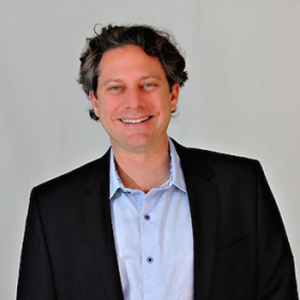 A message from How To Manage A Small Law Firm Founder RJon Robins:
Congratulations on taking action and requesting the Law Firm Growth Bundle. The resources we are sending you are the exact same ones I used to mature as an entrepreneur and set my company up for predictable revenue and success.
They work. If you use them. In fact, we are on track to do $18 Million in 2020 and it all started with resources like this that helped me build a solid infrastructure.
But I didn't do it alone.
I had a mentor, and you'll need one too.
I'm offering you a complimentary Law Firm Growth Analysis with my team.
This is the next best step as it's the perfect compliment to the bundle that's on its way to you. Why?
Because when it's time for your appointment, my team will ask you some very carefully curated questions that will reveal new information about your law firm to you and you will likely find out one of two things:
You will discover where in your systems and initiatives things are totally breaking down and receive a strategy on how to fix it.
You will realize which of the 7 main parts of a profitable law firm you're missing altogether and be able to work them into the new, grown up version of your business that you've committed to creating right now!
Either way, I can promise you that you will LEARN something that helps you grow your firm and sets you up for predictable profits.
No strings attached.
Go here to schedule your Complimentary Law Firm Growth Analysis.
You started your own law firm to be FREE.
Do yourself a favor and accept this gift. It's a risk-free offer. The only risk to you is in NOT taking it and NOT hearing how much easier things COULD be for you.
Best,
RJon
P.S. This is real. If you want to hear how these Law Firm Growth Analysis calls worked out for other law firm owners, you can click here.
CHECK OUT HOW SOME OF OUR MEMBERS HAVE GROWN THEIR LAW FIRMS
"It's been one year so in this one year since joining the program my gross revenues grew 48%. The best thing I did was create systems so that I could offload the burden of everything that I was carrying on my own shoulders and develop a team.
This program is brought out incredible richness within myself, and not only monetary riches but also inner riches. Part of that comes from the freedom of not having to carry everything all the time" 
-Michael Cohen, Micahel H Cohen Law Group, Palo Alto, CA
"Before I joined How To Manage, I had gotten pretty far in my life, you know at a very young age, but I had no clue how.
You're not going to join this and hope that in 12 months you have a 7-figure firm. This is not a magic pill. You're gonna work harder than you ever have before but you're going to work harder on the smart things or the things that are going to drive you forward and move you forward and not just grinding and getting nowhere." 
-Sara Khaki, Atlanta Divorce Law Group & The Khaki Law Firm, Atlanta, GA
"It gives me goosebumps thinking about it. You laid out how to grow a million dollar a firm on paper… This was October 2014 and October of 2017 is exactly when we hit it.
We're just going to keep doing it and I don't lose sleep anymore, my stress level has plummeted, I've finally become very relaxed and I feel great about where the firm is headed and comfortable that whatever happens, we can handle." 
-Brett Trembly, Trembly Law Firm, Miami, FL