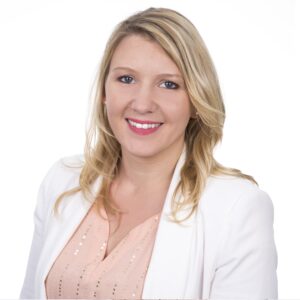 Chelsey Lambert
Vice President of Marketing
With over a decade of experience in the legal space, Chelsey is a passionate and seasoned small law firm expert.
Her career includes building law firm technology products such as, case management software, lead generation tools and a payment processing system. After which she transitioned into consulting, owning her own firm then serving as a Practice Management Advisor, in house technology trainer, and speaker for the Chicago Bar Association serving it's over 22,000 members.
As an author, and CLE accredited speaker, Chelsey is driven to help attorneys understand the components of their practice and how the right processes, skills training and marketing can impact their business, client relationships and quality of life.
Her materials are tailored to address the challenges and concerns of today's practicing attorney. Most programs are delivered for Bar Associations, Law Schools and Law Firms across the country both CLE and non-CLE educational courses for legal professionals in any stage of their career, with varying skill levels.
In her words; Consumers are driving change for solo and small law firms. Those who are equipped to be entrepreneurs that view their law firm as a business will have a competitive edge in the marketplace. No matter where they are located, or the practice area they focus on.
If you are interested in meeting, chatting or working with Chelsey, you can connect with her at chelseyl@howtomanageasmalllawfirm.com or @ChelseyLambert on Twitter.